Fedor Emelianenko's Big Return Against Alistair Overeem- Bellator President Scott Coker Talks Possibilities
Published 04/02/2021, 3:20 PM EDT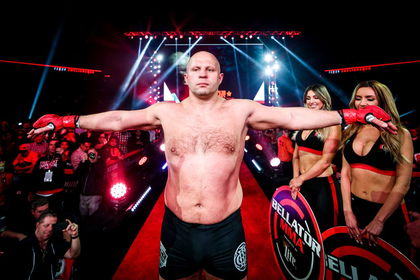 ---
---
Legendary heavyweight mixed martial artist and former Bellator MMA Heavyweight Grand Prix finalist Fedor Emelianenko is gearing up for a return to the cage according to President Scott Coker.
ADVERTISEMENT
Article continues below this ad
Emelianenko has not competed since December 2019. He was diagnosed with COVID-19 in 2020 and it landed him in hospital for a brief period.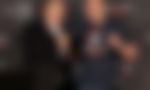 ADVERTISEMENT
Article continues below this ad
What's the plan for Fedor Emelianenko when he returns?
In an interview given to MMA Junkie, Coker told them he plans on meeting with Emelianenko during Bellator 256 fight week to discuss the specifics, but he's been told the Russian legend is already back in the gym and preparing for a comeback.
"He's doing much better, and he's ready to start training and getting ready", Coker said. "He will fight here in the next several months, I think. I'm going to talk to him when he gets here next week," he further said.
Coker believes if they can get on the same page then we can see Emelianenko fight soon. He says, "I'm thinking late summer or early fall, you'll see Fedor in the cage again."
With a couple of high-rated heavyweight free agents on the market, Coker sees potential opponents for Emelianenko in the likes of former UFC heavyweight champion Jonathan Dos Santos and heavyweight veteran Alistair Overeem.
Coker claims Bellator has been in talks with both. While the promotion isn't interested in locking the 37-year-old Dos Santos or the 40-year-old Overeem up for multi-year deals, Coker said 1-fight deals could be an option if the parties involved are interested.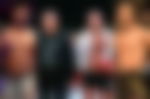 "We're not going to sign these guys to, like, a two-year, six-fight deal or build them up. "They've done everything. They've already proved themselves. They are legends of the sport already. But what I will say is we do have legends of the sport here.
"If we go down the road, and we think a Fedor opponent will work, Alistair and Fedor will be very interesting to me. Junior Dos Santos and Fedor will be very interesting to me," he further added.
Emelianenko and Overeem have some history between them. Both took part in the Strikeforce Heavyweight Grand Prix in 2011 and could've fought one another. But Fabricio Werdum eliminated Emelianenko, and Overeem withdrew from the tournament because of contractual issues.
What was Emelianenko doing before his layoff?
Emelianenko has not competed since December 2019 when he picked up a 1st-round TKO over Quinton 'Rampage' Jackson at Bellator 237.
The win for Emelianenko came after he came up short in his attempt to win the Bellator MMA Heavyweight World Grand Prix. He suffered a 1st-round knockout at the hands of Ryan Bader, who subsequently went on to become the heavyweight champion.
ADVERTISEMENT
Article continues below this ad
Junior Dos Santos is coming off of 4 consecutive knockout losses. Overeem bid adieu to UFC after a couple of victories. Emelianenko has won 3 of his last 4 bouts.
It will be interesting to see who ends up facing Emelianenko. While he's coming back after a brief hiatus, he can still add up victories against legendary opponents in his already glittering portfolio.
ADVERTISEMENT
Article continues below this ad