'For Sure it's Gonna Be Different'- Cris Cyborg Talks About the Rematch With Leslie Smith
Published 04/04/2021, 6:40 AM EDT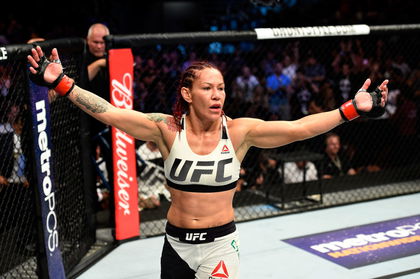 ---
---
Cris Cyborg is one of the most dominant MMA fighters out there, Cyborg is presently a part of Bellator MMA. She is the Bellator Women's Featherweight champion and is No 1 in the Bellator Women's pound for pound rankings.
ADVERTISEMENT
Article continues below this ad
Cyborg is all set to face Leslie Smith at the Bellator 259 event on May 21st. This fight will be a rematch of their 2016 fight that went Cyborg's way.
This will be Cyborg's second title defense fight after becoming champion and will probably be one of the most important ones of her career.
ADVERTISEMENT
Article continues below this ad
Cris Cyborg's concentration was not 100%
Cyborg knows that both the fighters are now at very different stages of their careers and how in 2016 she was more focused on other aspects rather than the fight itself.
"It's different because it was a different chapter of my life, I was doing catchweight when I fight her, I was doing 140 when we fight the first time. I was worried about, I really worried about making weight."
Cyborg and Smith were both comparatively younger and inexperienced. They did not have the experience they have now, and that's why Cyborg thinks this fight is going to be different.
"For sure, it's gonna be different. We fight in front of 40,000 people, now it's gonna be different. But I believe the first fight I was focused for making weight. Now it's gonna be 100% to the fight." she said
People always believe that in a rematch all the pressure is on the loser of the first match. They are the ones who work hard and are better prepared for the match while the victor could take the match lightly and lose concentration.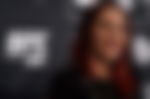 What Cris Cyborg thinks about the rematch
ADVERTISEMENT
Article continues below this ad
Cris Cyborg respects girls who ask for a rematch, she believes that shows their character and fighting spirit.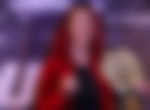 During the interview, Cyborg said. "I like to fight the girls in a rematch I think the first girl I rematch was Marloes Coenen and after I really respect the girl who asks for the rematch to fight me. Leslie's one, I know she's really tough, I know it's gonna be a great fight."
ADVERTISEMENT
Article continues below this ad
Whether the result differs from the first is yet to be seen, but both the fighters seem really well prepared and the match promises to be great. Cyborg and Smith are both outstanding fighters, and it would be great to see them compete once again.