"You're Running Bellator Into the Ground"- Ben Askren Fires Back at Scott Coker
Published 12/24/2020, 12:23 AM EST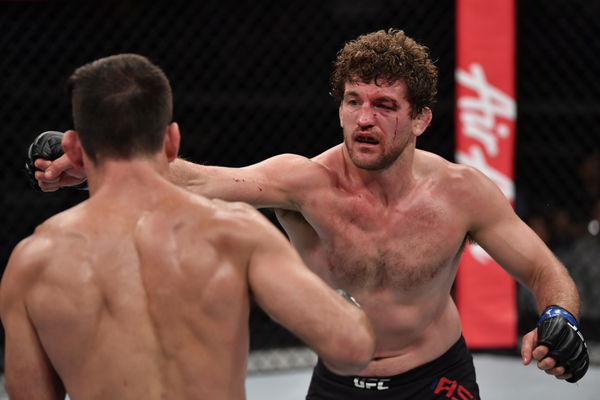 Ben Askren will fight Jake Paul in a boxing match in March 2021. In an interview with Mike Bohn of MMA Junkie, Bellator CEO Scott Coker claimed that Askren will get knocked out in that fight.
ADVERTISEMENT
Article continues below this ad
Former Bellator welterweight champion Ben Askren was not too happy with the prediction and fired back at Coker. Askren reminded Coker that he dominated current Bellator welterweight champion Douglas Lima for all 5 rounds in their fight, back in 2012. The former multi-organization world champion also added that Scott Coker is running Bellator into the ground with his poor management.
Ben Askren thinks Bellator should fire Coker. In another explosive Tweet, Askren said ViacomCBS is trying to sell Bellator MMA. However, due to Coker's poor job with the organization, they can't even find a buyer.
Clearly, "Funky" didn't quite appreciate Coker's prediction. But it's hard to blame the Bellator CEO either. Askren's striking is not his strongest accolade.
He holds an unwanted record of being on the wrong end of the fastest knockout in UFC history. Jorge Masvidal delivered a flying knee to end his unbeaten run as a professional fighter.
Askren is a world-class wrestler on his own merit. Very few in the game, if any, are as decorated as him on that aspect. But his stand-up game was never his strength. Rather, it betrayed him in his short UFC stint.
Ben Askren with his patented "sleeper" combo… God help us all if he unleashes it on a amateur fistballer… pic.twitter.com/PwRIlyO5uI

— 🇨🇺GO. GO. AND TAKE IT WHATEVER JU WANNA DO.🇨🇺 (@See_U_Soon_Boi) December 23, 2020
It is surprising that Askren has decided to take up Boxing after retiring from combat sports for over a year.
ADVERTISEMENT
Article continues below this ad
Ben Askren is a betting underdog for his fight against Jake Paul
Jake Paul, unlike Ben Askren, has prior boxing experience. The YouTuber has 2 professional wins in as many bouts. Both of his wins have come via knockout.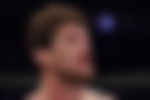 He is a favorite in his boxing match against Askren. Considering Askren's experience as a combat athlete, this might come as a surprise. But, as mentioned earlier, Askren is not quite a striking phenomenon.
ADVERTISEMENT
Article continues below this ad
Will Ben Askren get knocked out again? Are his claims about Scott Coker valid?