Scott Coker Considering Legal Actions as Feud With Ben Askren Escalates
Published 12/24/2020, 1:31 AM EST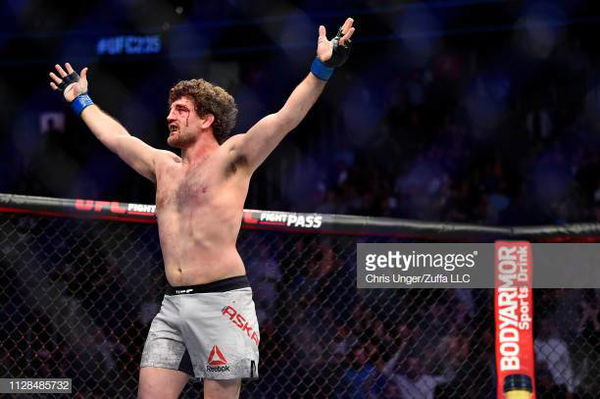 ---
---
Ben Askren and Scott Coker got involved in what seems like a very heated feud. Askren is set to fight Jake Paul in a boxing match in March 2021. Speaking to Mike Bohn of MMA Junkie, Coker shared his opinion on how that fight would go.
ADVERTISEMENT
Article continues below this ad
"I already know who's gonna win that one. Ben's a wrestler. Let's put it that way, right? So I think he gets knocked out in a boxing fight. But in an MMA fight, it's a different story," said the Bellator MMA CEO.
ADVERTISEMENT
Article continues below this ad
Askren fired back, claiming Coker is ruining Bellator with his poor management. "Funky" also added ViacomCBS is trying to sell Bellator. But they can't find a buyer because of Coker's poor administration.
Coker didn't take these claims lightly. Speaking to MMAFighting.com, he said they might take legal action against his organization's former welterweight champion for his recent claims.
"He's making a very serious accusation that's untrue. I'm meeting with my lawyers later today to discuss our options. There's probably been five, six offers for Bellator since I've been there – in the last few years – and Viacom turned them all down," said Coker.
He also added that Askren is just sour because of his honest prediction about the latter's boxing fight.
"He's just mad because I said Jake would knock him out in a boxing match, which is true," Coker added.
Ben Askren will end his hiatus from competition against Jake Paul
ADVERTISEMENT
Article continues below this ad
Ben Askren hasn't fought since his submission loss against Demian Maia in 2019. Askren joined the UFC as an undefeated fighter. He is a former ONE FC and Bellator MMA welterweight kingpin. But his UFC run didn't go as smooth.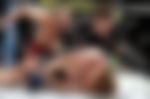 A controversial win over Robbie Lawler was followed by the historic Jorge Masvidal flying knee. A submission loss against Demian Maia was the final nail in the coffin.
ADVERTISEMENT
Article continues below this ad
Jake Paul, on the other hand, has 2 knockout wins in professional boxing in as many bouts. Considering the standard of Askren's standup game, there is a high chance Coker actually predicted the outcome right.
What do you make of the recent feud between Scott Coker and Ben Askren?