Bernie Ecclestone Admits to Helping Sebastian Vettel Get 2021 F1 Seat After Ferrari's Mistreatment
Published 07/01/2021, 8:10 AM EDT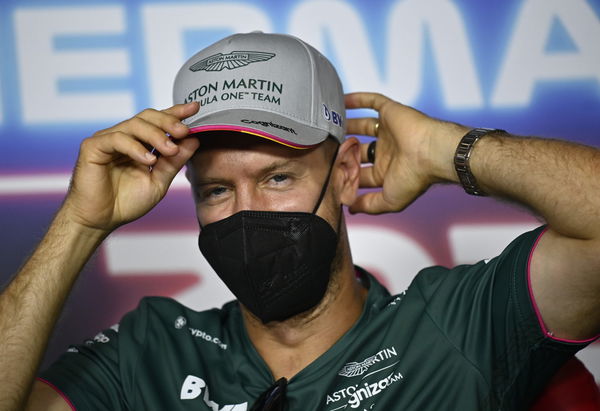 Bernie Ecclestone and Sebastian Vettel can be considered to be Formula 1 luminaries. The father of F1 and the four-time world champion share a nifty bond and the former proudly claims to be the reason Vettel is still in the game. Ecclestone gave Vettel his place at Aston Martin soon after he'd departed from Ferrari.
In conversation with SportBild, Ecclestone discussed Vettel's time with the Italian team and explains that the German was not happy there.
"He was never treated the way he deserved."
ADVERTISEMENT
Article continues below this ad
Vettel's love affair, a cold one if that, with Ferrari lacked compassion and support on the team's part. Ecclestone and the world could feel the tensions between the two.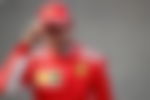 Why did Sebastian Vettel leave Ferrari?
Ferrari shut the door on Vettel and formulated a younger team with Carlos Sainz and Charles Leclerc. Many believe that Vettel wasn't too happy with the terms of his new contract, which made him consider an alternative future.
After they brought LeClerc into the team, there were a lot of squabbles both on and off-track that may have caused Seb to reach his boiling point.
However, there is no single reason for his exit from the red team, but rather a build-up of many small problems. This possibly helped him reach the realization that his time with Ferrari has reached its end. 
Ecclestone's ties with Aston martin
Looking at Vettel's strained relationship with the Scuderia, the 90-year-old tried to get him back into racing.
"I tried in the background to keep him in Formula 1 and get him into a good team…. I just wanted him to be happy again."
As he stated, Ecclestone pulled strings to get Vettel into Aston Martin.
ADVERTISEMENT
Article continues below this ad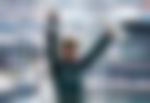 Lawrence Stroll's team saw its first podium with Seb holding the second position at Baku this season. After this accomplishment, Ecclestone sent the german a text message that read: 'It looks like you are slowly becoming the same again'.
In his debut season with Aston Martin, Vettel seems to have gotten used to the machine. He has been performing at great speeds and pulling through for points in a few races.
ADVERTISEMENT
Article continues below this ad
Maybe, along with Ecclestone, we will see old Vettel again- happier and on the top of the podium.
Read this story: Biggest Crashes From 2020 Featuring Leclerc, Vettel & Grosjean