Best Easter Eggs In Cyberpunk 2077
Published 12/31/2020, 4:01 AM EST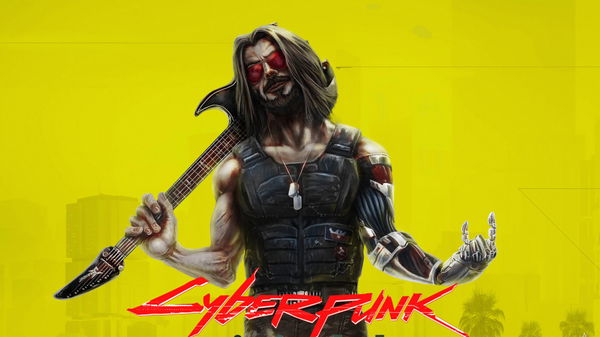 ---
---
Ever since its release, the issues with Cyberpunk 2077 have gained more prevalence than the game itself. Even though PC players haven't faced performance issues similar to those in PS4 and Xbox One, they have discovered and reported countless coding errors in the game. Having said that, Cyberpunk 2077 also has a ton of content that is worth appreciation.
ADVERTISEMENT
Article continues below this ad
In a recent video, YouTuber FunWithGuru solved some of the best Easter eggs in CD Projekt's action RPG:
ADVERTISEMENT
Article continues below this ad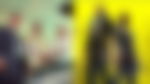 Cyberpunk 2077 looks back on its original release date
One of the biggest contributors to the massive hype around Cyberpunk 2077 was its frequent delays. The game's original release date was April 16, 2020; however, it officially released on December 10, 2020.
From death threats to huge economic losses, the developers suffered a lot owing to these delays. Hence, they put the original release date of their game as an employee's number, NC770416. It is visible while he is talking with Jackie Welles in a sequence.
Hideo Kojima's cameo
Credited with the designing of Death Strangling, Hideo Kojima has solidified his place as one of the best game developers in Japan. The winner of The Game Award for Industry Icon in 2016 can be spotted in a hotel bar in CP 2077.
During a mission called The Heist, players need to pick the timed choices named 'Gonna have a look around', and then 'Check out the hotel bar'. Kojima is at a table at the back of the room to the right of the pink bar.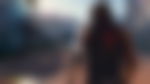 Big Smoke and CJ from GTA: San Andreas
Big Smoke and Carl Johnson, two of the most popular characters from the 2004 hit video game Grand Theft Auto: San Andreas, are also in the game. There is an instance when a conversation sparks between V and the secondary antagonist of the 2004  game.
To make things better, the chat between "JC" and "Little Smoke" ends with the classic, "all you had to do was follow the damn train, JC".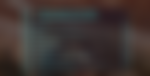 Haruyoshi from The Office appears in Cyberpunk 2077
If the aforementioned Easter eggs related to popular games weren't enough, Cyberpunk 2077 also has a cameo from The Office's surgeon Haruyoshi.
He explains his early life as a surgeon in Japan, "In Japan, brain surgeon, top of all, Good Instinct. One day, Tyger Clow boss need surgery. But, boss die on table!". He further adds, "Tyger Claws were very angry. I hide in boat, swim to America. Here Dennis save me." 
Here's a comparison between the in-game sequence and the actual scene between Haruyoshi and Darrel in The Office:
ADVERTISEMENT
Article continues below this ad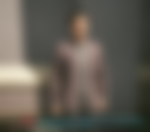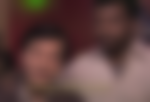 There are several other locations and sequences in the game that hint towards popular games, movies and shows like John Wick, Breaking Bad, and Demolition Man. To say the least, they significantly enhance a player's experience and attract fans from a plethora of gaming and movie genres.
ADVERTISEMENT
Article continues below this ad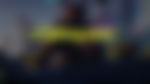 Have you witnessed any such Easter eggs in Cyberpunk 2077?
Trending Stories