The Best Ever Formula 1 Car
Published 10/03/2017, 1:00 PM EDT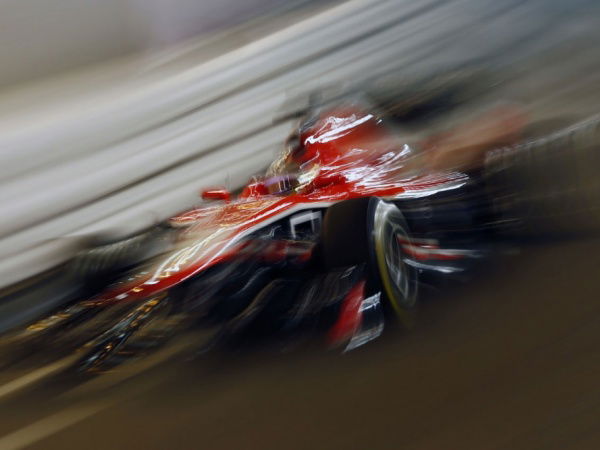 ---
---
Formula 1 cars straddle the blurred boundary between science and alchemy.
ADVERTISEMENT
Article continues below this ad
At their most basic, they are simply machines designed to do a job. Yet, the finest of their breed cast off their shackles as mere mechanical instruments. They develop their own character and add to the beauty of Grand Prix racing.
Such cars are rare. In this article, we pay tribute to the F1 cars that have made a name for their own. The cars that have transcended the boundary of just being machines and becoming a revered entity in the fraternity. Here, we look at the nominees for the best ever Formula 1 car.
ADVERTISEMENT
Article continues below this ad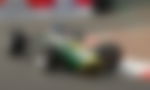 When the new Lotus 49s first appeared in the Zandvoort paddock in June 1967, Formula 1 witnessed a revolution. With his monocoque Lotus 25, Colin Chapman had already rendered conventional F1 chassis design obsolete in 1962. Now he would reboot a concept first tried in the 1950s, to propel the sport further.
The holy grail in engineering is designing an entity to fulfil more than one function. Chapman had eliminated the inherent wastefulness of the steel spaceframe concept. He used the 25 as a load-bearing part of the chassis, with integrated fuel tanks mounted on each side of the driver in a folded steel structure
This was perfect for the 1.5-litre F1 era. It was a time when engines were underpowered and lightweight, and aerodynamic efficiency was the key competitive differentiator. After the three-litre formula began in 1966, the 49, designed by Chapman and Maurice Philippe, took this a step further. They used an engine specifically created to act as a structural element of the car.
The 1966 Lotus 43 might have achieved some success, if not for the BRM engine's weight and unreliability. Jim Clark managed just one grand prix win – a fact that was not lost on Chapman. He needed a different, better engine. Chapman even won the Indy 500 using Ford power. He persuaded Ford's Walter Hayes to underwrite the costs of developing a new aluminium V8. Cosworth would build and design the engine.
Graham Hill set pole position on the 49's debut at Zandvoort, and team-mate Jim Clark won.
Rivals were soon lining up to obtain Ford-Cosworth power for themselves. Poor reliability cost Lotus the 1967 title. But Chapman's genius left its mark. Since then, every championship has been won with an engine acting as a structural element of the car.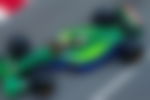 Not long after Jean Alesi had won the 1989 Formula 3000 championship in a Gary Anderson-designed Reynard-Mugen (run by Eddie Jordan Racing). Anderson received the first of many phone calls from Jordan. They claimed to have secured enough budget from his sponsor, Camel, to build and run an F1 car. Anderson eventually relented to Jordan's charm offensive and accepted a job.
The Jordan F1 project began in February 1990. Anderson and his staff of two – Andrew Green and Mark Smith – had a mountain to climb.
There was little money for wind tunnel testing. Since the F1 grid was oversubscribed in those days, any new team would have to pre-qualify. Pre-qualifying was a short and vicious Friday-morning session in which only the four fastest cars fielded by the championship's lowest points scorers got through to qualifying.
Thus, expediency shaped the 191. With track time in short supply, it had to be quick, out of the box, easy to understand and easy to adjust. That dictated both its elegant shape and its neat suspension. And the car looked so much better in the green of 7-Up, a deal Jordan put together at the last minute.
By mid-season, the 191 had made it out of pre-qualifying and was carving its place in history: Michael Schumacher made his debut in one at Spa, while in the same race, the often erratic Andrea de Cesaris heroically pursued Ayrton Senna for the lead until his engine blew. Expediency had shaped not just a beautiful car, but a quick one, too.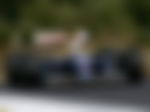 The Williams FW14B, the first car to truly master active suspension in the driver-aid-fuelled early 1990s, truly deserves this title.
The machine was an evolution of the FW14, which combined the aerodynamic wizardry of Adrian Newey with the engineering nous of Patrick Head. Thanks to Renault's potent 3.5-litre V10 engine and a semi-automatic gearbox, the FW14 was the fastest car on the 1991 grid by season's end.
However, early unreliability, much of it linked to the gearbox, let McLaren's Ayrton Senna build up an unassailable points lead.
For 1992, Newey and Head opted for evolution with the FW14B chassis, now enhanced by an active-suspension system, developed by current Mercedes tech chief Paddy Lowe. This meant the suspension would automatically adjust to each corner to ensure a consistent ride height. This helped increase the FW14B's cornering speed. Such was the team's dominance that Nigel Mansell and Ricardo Patrese often qualified several seconds ahead of their rivals.
While rival teams ran their own active-suspension systems, none of them were able to match that of the Williams unit.
Are you a passionate F1 fan?
Then follow F1 trolls and memes which bring you all the latest of F1 with their original memes: https://www.facebook.com/F1trollsandnews/?fref=ts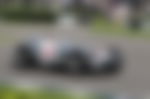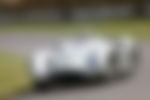 Defining what's 'cool' isn't easy – after all, 'cool' is a very personal thing. So what makes a 'cool' car?
Consider this: how cool is a car that won nine of the 12 grands prix it entered over the course of 1954 and 1955, as well as two world championships in the hands of Juan Manuel Fangio? And how cool is a car that was withdrawn from competition before it could be eclipsed by the opposition? And how cool is a car that featured two distinct bodywork types, and engine technology inspired by fighter jets?
Clearly, the Mercedes-Benz W196 is a very worthy winner.
The W196 first ran at the French Grand Prix at Reims in 1954 and won in the hands of Juan Manuel Fangio. For that race, it sported Streamliner bodywork that enclosed the wheels for maximum efficiency.  Silverstone and Monza saw that bodywork make an appearance – hence the 'Type Monza' tag. Elsewhere, the car ran in a substantially altered open-wheel form.
The W196 featured a cutting-edge 2.5-litre straight-eight, complete with a direct injection unit developed for the German Fighter Plane the Messerschmitt.
Other notable features included huge inboard drum brakes and a lever that allowed the driver to change the oil pressure in the shock-absorbers, mid-race, effectively altering the suspension feel to aid handling as fuel loads fell.
The W196's incredible two-year domination of grand prix motor racing came to an abrupt end when Mercedes suddenly withdrew from motor racing altogether, following a terrible accident at the 1955 24 Hours of Le Mans, when their driver, Pierre Levegh, lost his life in a crash that killed 82 spectators and injured 120 others.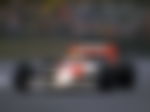 Many factors come in when it comes to deciding the greatest car of all time. Beauty, innovation, lateral thinking, speed, style. But one criteria outweighs all the others: winning.
And what better than the MP4/4?  It wasn't particularly revolutionary, radical, or unusual; it was simply dominant.
From the first time they drove the MP4/4 in testing, Alain Prost and Ayrton Senna knew they had been handed a machine capable of winning. But they couldn't possibly have realised then that the MP4/4 was capable of taking 15 pole positions, 15 wins and ten further podiums over a 16-race season – or that McLaren would score three times as many points as runners-up Ferrari.
The MP4/4 was developed by Steve Nichols and Gordon Murray. Murray had just arrived from Brabham, and the MP4/4 adopted many of the ideas seen on his ambitious BT55, including the low, sleek appearance.
ADVERTISEMENT
Article continues below this ad
Another key aspect was the new engine, McLaren having switched from their Porsche-built TAG units to the turbocharged Honda RA168-E V6. Honda pushed to the limit and produced a unit that could put out well in excess of 700bhp. Throw in the car's superb reliability and the world's two best drivers, and the result was utter dominance. Had it not been for Senna's Monza clash with Jean-Louis Schlesser, the MP4/4 would have won every race.
That domination was all the more impressive because it didn't come from McLaren exploiting a rules loophole, or a change in technology: the MP4/4 was simply a better car than its 1988 rivals.
The MP4/4's record of 15 wins in one season means the MP4/4 has a strike rate of 93.75 per cent, a record that is yet to be broken. Such numbers are incredible, but the MP4/4 isn't just about the stats: it was the car in which the epic Senna/Prost rivalry really kicked off; the two legends engaged in an escalating private battle. Prost scored more points, but Senna won the title on dropped scores.
ADVERTISEMENT
Article continues below this ad
How would the course of the Senna/Prost rivalry have differed if the MP4/4 hadn't been so dominant in 1988?
That's a matter for debate. What isn't up for debate is that the McLaren-Honda MP4/4 is a great F1 car – worthy of being called the greatest of all time.