Best Left Arm Spinners of All Time
Published 09/21/2017, 8:49 AM EDT

Follow Us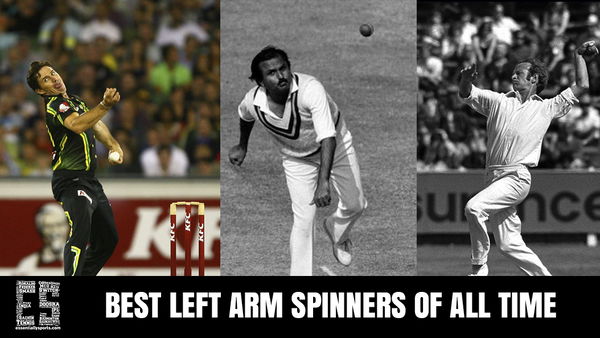 Match winning spinners, especially left arm spinners are a rare breed these days. These are players who can have a impact on the game. Apart from Ravindra Jadeja and Rangana Herath, there are hardly any notable left arm spinners in the world currently. We take a look at some of the greatest left arm spinners to have graced the game of Cricket.
America's Favorite Video Today
It was difficult to pick between England's Panesar and Pakistan's Qasim as both possess similar Test and ODI records. But what worked in Qasim's favour was that he played at a time when ODI cricket wasn't very prominent. Surprisingly, Qasim scores over Bedi and Lance Gibbs in terms of average and strike rate. He is also just behind Underwood. The Pakistani was an accurate slow left-arm spinner. Abdul Qadir thrust Qasim into the shade despite his career average bettering Qadir's.
Qasim ended his career with 171 wickets in his 50 Test matches, at approximately 3.5 wickets a match. His accurate bowling saw his economy rate at a low 2.21. He pushed the ball through quicker than normal. Though it did not extract great turn, it deceived batsmen through variations in pace and trajectory. Strangely enough, he is not remembered as one of the top exponents of spin. As some say, he would have, had he born in another era.
ADVERTISEMENT
Article continues below this ad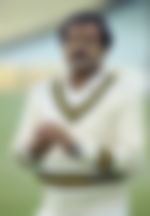  Qasim remains the only left-arm spinner of Pakistan to capture more than 100 Test wickets.
 Among Pakistani spinners we have only Saeed Ajmal boasting of a better average than Qasim's.
 He is most notable for spinning Pakistan to victory in the 5th Test at Bangalore of the 1987 India-Pakistan series, and thus securing Pakistan's first series win on Indian soil.
This is one name many would unfamiliar with, but this guy was one heck of a bowler. He was among the best among his era between 1900-1914, often regarded as the Golden Age of Cricket. The fact that he died in World War I is extremely sad and tragic. He is one of the few cricketers to have taken a wicket off the very first ball in first class cricket. He started his cricket career in 1899 with the county Kent. From then on, he was firmly established in the Kent eleven. With 100 wickets in his first full season, Blythe showed exceptional talent.
By 1903, Blythe had proved to be an exceptionally skilful bowler with the most deceptive flight of any spinner in county cricket. This and his ability to bowl without change of action and a much faster ball that went with his arm, it (that is, from off to leg stump instead of from leg to off) allowed him to be successful even on dry and true pitches. Blythe was unplayable, even on sticky or even slightly crumbled pitches. In 1904 he was named as a Wisden Cricketer of the Year.
Regarded as a sensitive and artistic person, and a talented violinist, Blythe suffered from epilepsy yet enlisted as a soldier in the British Army when the war broke out in 1914. He soon announced he would be playing no more first-class cricket. He was killed by random shell-fire on 8 November, 1917 . It was one of those moments where The Great War caused a great loss to cricket and its entire fraternity.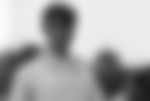  In his last three seasons before World War I halted county cricket, Blythe headed the first-class bowling averages.
 His 17 for 48 is the most wickets any bowler has ever taken in a single day's cricket.
 In the remarkably wet summer of 1912 he took 55 more wickets in the County Championship than the next best bowler (George Dennett).
Now the really casual cricket viewer should read the name again. It says 'Hogg' and not 'Hodge'. People often confuse him with the more popular and much more unfortunate Brad Hodge who also played for Australia in similar circumstances. Coming to Hoggy, as he is affectionately known as, Brad was unlucky to have been born in the same era as Stuart MacGill and the master artist Shane Warne.
Had he been part of a different set up he would've walked into any country's test lineup. Had he been his youthful self at the time of Warne's retirement he would've played an awful lot more. But Cricket had never been fair, that's the one constant. Hogg brings to the picture a very rare breed of cricketing arsenal, left arm chinaman. To the layman it could be described as the left arm equivalent of leg spin or an even better description would be Left arm wrist spin.
Hogg is well known for using his trademark tongue while bowling. It used to poke out just before he bowled. For a wrist spinner, he has an excellent wrong'un and a well-disguised flipper. In his book, Walking to Victory, Adam Gilchrist described it as "one of the balls of the tournament". During the 2007 Cricket World Cup Hogg beat Andrew Flintoff with two consecutive wrong'uns. Flintoff was stumped on the second delivery.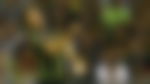 In 2011, Hogg made a comeback to cricket thanks to the various T20 leagues doing the rounds. He went on to play the T20 World Cup for Australia in 2012 and a couple of other matches. Even today, at 45, he is still playing and still fit as ever, a testimony to the fitness freak that he is.
 Hogg is a noted fitness fanatic, scoring the highest test result in the Australian team in 2005, with a score of 14.6
 On 28th April, 2015 he became the oldest player ever to feature in an IPL match when he played for Kolkata Knight Riders against Chennai Super Kings at the age of 44 years and 81 days.
 The gap between the first two tests played by Hogg is seven years and 78 tests, an Australian record.
Now I'd be honest, writing about Underwood is a bit difficult. He is not from my country and he plied his trade in an era when, forget about me, my father was a toddler. So you can imagine the huge generation gap. He was one of those medium pacer meets spinner sort of characters, a bit like Rajat Bhatia but much quicker (well pretty much everyone is quicker than Bhatia) .
His teammates nicknamed him 'Deadly' because he had a reputation of being almost unplayable on wet wickets. Underwood bowled England to victory on many occasions. His strongest suite was perhaps his accuracy. Noted Australian journalist, Keith Dunstan wrote that he "is inclined to wear a hole in the pitch by dropping the ball on the same spot…".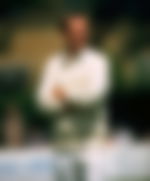 India's dust-bowls are known to aid spin. However, some of the greatest spinners in the world have failed to live up to their high standards in the country. Consider this: Both Shane Warne and Muttiah Muralitharan average over 40 in Tests in India. Underwood, though, is the leading wicket-taker for visiting spinners in India. In 16 Tests, he took 54 wickets at an average of 26.51. Richie Benaud is next on the list with 52 wickets in only eight Tests. But in spite of this feat, he rarely completed a full series for England as rampant English captains always left him out in favour of other prodigious turners of the ball.
 Underwood slipped quietly into cricket retirement in 1987, at the age of 42, having snared 2,465 wickets at a little over 20 apiece.
 Underwood finished his career just three wickets short of 300 in Test cricket, at an average of 25.83.
 With 86 Tests for England, Underwood is their most capped spinner. He is also the most successful spinner for them.
Another very underrated cricketer, another very unfortunate cricketer, he spent most of his career eclipsed by Muralitharan. He became Sri Lanka's lead spinner only after the maverick Muttiah retired. In what will be called his second coming, he has excelled in deceiving the batsman with turn, drift and flight. His street smart poise and guile also works in his favour.
In some ways I feel there is a similarity between him and Hogg, not in the manner of their bowling styles but in the way their careers have shaped. Both should have played a lot more than they eventually did. But they were mostly left out in favour of legendary bowlers. You can't compete with those guys!
We don't have to go very far in memory to remind us of Rangana's exploits. Just recently he snared seven wickets in the India's second innings, deceiving batsmen with loop and flight and turn. And mind you these were Indian batsmen who have a reputation of being good players of spin! He won Sri Lanka a match that all thought they had lost. Herath has done it time and again in his start stop career – Come back even when there is no hope left.
 Highest wicket-taker in Tests in 2012
 Best test bowling by a left-hand bowler (9 for 127) against Pakistan.
 Best T20 Bowling 5/3 (5 wickets for 3 runs) against New Zealand.
Now, regular viewers of NDTV might identify Bedi as one of the more vocal critics of the present trends in modern cricket and the current Indian set-up. But what you might not know is that Bedi in his heydays was one of the finest exponents of classic finger spin bowling. The loop, the flight in the air, the dip and oh the pivot! Watching him bowl was like watching poetry in motion. I can go on and on, in fact I just will.
Watching Bedi bowl was like seeing a classical ballet. A few steps and that absolutely divine pivot at the point of delivery. Every ball was a searching examination for the batsman acutely aware that he was being lured into quicksand by deception in drift and turn. Add the variety of arm balls and the picture of a spider's web is complete. He was part of India's famous spin quartet along with Prasanna, Venkataraghavan and Chandrasekhar.
His bowling has been described as graceful, beautiful, and full of guile and artistry. He was an expert in flighting the ball, and was capable of making it hold it back or hurry forward and added subtle variations of spin. His action was relaxed and co-ordinated and he was able to bowl all day with rhythm and control. He was a great asset to any captain. Had he played in one of those eras where 100-125 tests was the norm, he could have easily ended up with more than 500 wickets.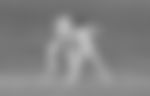  He finished his career with 1560 wickets in first-class cricket—more than any other Indian.
 In 2008, Bedi was named as one of the five best cricketers to not be selected as a Wisden Cricketer of the Year by the Wisden Cricketers' Almanack.
 Bedi is second to Lance Gibbs in terms of maiden overs per test, 16.35 against 16.62. He has bowled 4.2 maiden overs per wicket as against 4.24 by Gibbs.
One of the two names that pick themselves whenever we talk of the best left arm spinners of all time, Vettori burst onto the scene as an 18 year old in a New Zealand side that lost more than it won. History will remember him as a fast-ish spinner who didn't turn the ball much but relied more on his pace variations and guile and loop. However, back problems forced him to tinker with his action midway through his career. He never turned the ball a mile even on turning tracks. But was notorious for his accuracy and deceiving the batsmen in flight.
ADVERTISEMENT
Article continues below this ad
Statistically speaking, he is the most prolific left arm spinner. Vettori was also captain of the side in the crucial post-Flemming era which saw the emergence of players like Ross Taylor, Scott Styris, Brendon McCullum and Kane Williamson among others. His left arm orthodox added another dimension to the Kiwi bowling attack which until then relied mostly on their pace battery. Injuries meant that Vettori featured less frequently in the New Zealand XI eventually hanging his boots after the recently concluded World Cup in Australia in February. He had already quit Test Cricket the previous year.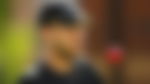  Vettori is New Zealand's most capped player. He as led the team in all formats. On an individual basis he is their highest capped Test (112) and ODI (284) player.
ADVERTISEMENT
Article continues below this ad
 He is the youngest player to have represented NZ in Tests, having made his debut in 1996–97 at the age of 18.
 He took his 300th Test wicket in Sri Lanka in 2009, becoming only the second New Zealand bowler (after Richard Hadlee) to pass that mark and he is currently New Zealand's leading ODI wicket-taker.
Providing feedback will help us make your experience better.
Enjoyed Your Read? Let us know how likely you are to recommend EssentiallySports to your friends!