Best Moments of IPL 2015
Published 05/27/2015, 1:47 PM EDT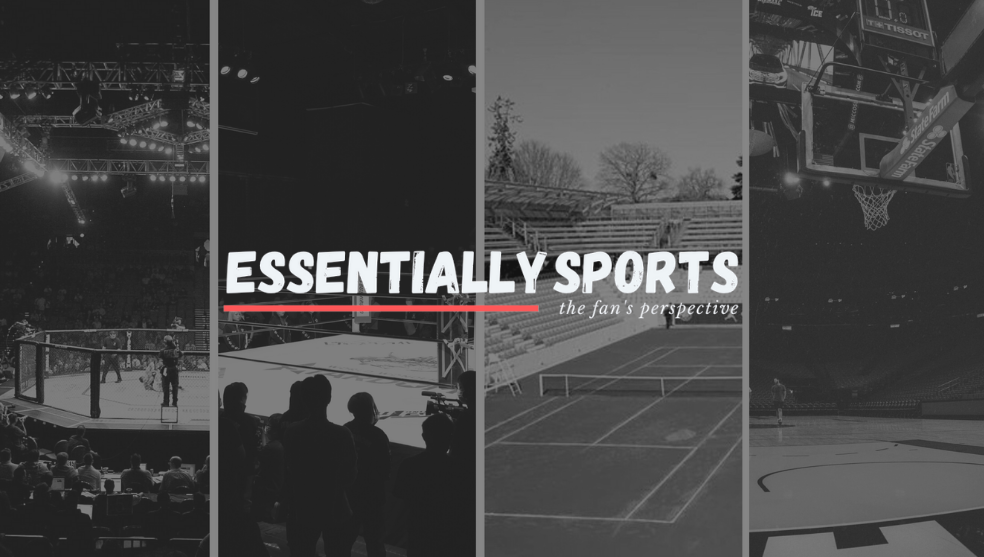 ---
---
ADVERTISEMENT
Article continues below this ad
It was the 13th match of IPL 2015 contested between Sunrisers Hyderabad and Delhi Daredevils at Vishakhapatnam. DD batted first and posted 167 on the board. The match became interesting towards the end as SRH needed 7 from the last 2 balls. Karn Sharma had a wild swing at the second last ball by Nathan Coulter-Nile. The ball would have carried over the boundary but Mayank Aggarwal seemed to have other plans. He leaped up in the air and what happened had to be one of the best moments of IPL. He saved four runs for his team and his team ultimately won.
ADVERTISEMENT
Article continues below this ad
Time to be Quiet…….ssshhh….
West Indians are so lively and expressive both on and off field. This incident took place during the 16th match between Royal Challengers Bangalore and Mumbai Indians. One of the on-field umpires was not happy with Pollard trying to get under Chris Gayle's skin. The 27 year old Trinidadian had quite a few things to say to his compatriot as Bangalore began their chase of a mammoth 210 runs – target versus Mumbai Indians. Pollard was asked to maintain proper distance and control the chatter. Pollard's response was to promptly put some tape on his mouth. He literally taped up his mouth to show that he would do absolutely no talking, sledging or otherwise.
This has to be one of the best catches ever taken in the history of cricket. The fact that it required two players, made it even more special. It was the third match between Kings XI Punjab and Rajasthan Royals. Tim Southee and Karun Nair pulled off, arguably the greatest relay catch ever. Here's how. Kings XI skipper George Bailey tonked a length delivery on leg-stump high towards long-on. Southee, who was stationed there, arched backwards and collected the ball with his right hand. Unfortunately, his momentum carried him backwards and towards the boundary rope. Just as he was about to touch the advertisement boards, he flung the ball to his onrushing teammate, Nair, who completed a diving catch low down to his right!
Probably the worst mistake of his career
It was the 52nd match of the IPL between Royal Challengers Bangalore and Sunrisers Hyderabad. With both teams requiring a win to make it to the playoffs, they would have wanted a 20 over match but rain ruined it all.
In the end RCB had a daunting task to chase down 81 runs in 6 overs. It all came down to 4 runs from 2 balls with Virat Kohli on strike and Bhuvaneshwar Kumar was the bowler. The second last delivery was a length ball which was lifted by Virat Kohli towards the long-off fence. Warner, fielding at long-off, steadied himself and pouched the catch only to pull out a premature celebratory fist-pump towards the dugout while inadvertently moving backwards and stepping on the boundary and conceding a six. While RCB won the match, SRH proceeded to lose the final game and were knocked out of the competition. Too high a price for a celebration.
A Cristiano on the Cricket field
A great player makes his presence felt everywhere, this time it was on the cricket field by none other than Chris Gayle. The 40th match between RCB and KXIP witnessed a Gayle storm as he scored 117 runs from 57 balls with a dozen sixes and seven fours. The celebrations were even more fantastic when he did a CR7. When asked after the match about his celebration, a cheeky Gayle said, "Cristiano Ronaldo called me and told me 'Chris, when you
get a century, do that celebration'".
Bade Mia to Bade Mia, Chote Mia Subhan Allah
If the batting trio of Virat Kohli, ABD and Chris Gayle couldn't deliver well, it was the turn of young and talented Sarfaraz Khan to step up for his franchise. In a rain interrupted game against Rajasthan Royals, just when it looked like Rajasthan had clawed their way back into the game with a flurry of wickets, little known Sarfaraz stepped up and stroked a gutsy 21-ball 45 at a strike-rate of 214! When he walked back to the dressing room at the end of the innings, having propelled his team to a total of 200 in 20 overs, RCB skipper and modern-day great, Virat Kohli, greeted him by bowing to him in appreciation.
The Love Story of Rain and RCB
This season witnessed another strange thing, that is the love rain had for RCB. RCB had 5 of their matches affected by rain out of which 2 were washed out including the all the important final encounters, with Delhi Daredevils, two matches were reduced to 10 over games, and one was reduced to an extent of 6 overs during their innings. It would be interesting to see if this love story continues or they part away from each other in the next IPL season.
Celebrations! IPL 2015 is won by Mumbai Indians!
ADVERTISEMENT
Article continues below this ad
The big final on 24th of May was contested between Mumbai Indians and Chennai Super Kings. Mumbai batted first and they posted a huge target of 202. They bowled excellently and restricted CSK to 161 to register their second IPL victory. It was a scene to remember as everybody seemed ecstatic. Rohit Sharma was handed over the trophy and it was time for pompous celebrations for the Mumbai Indians.
ADVERTISEMENT
Article continues below this ad
Edited By : Akanksha Agarwal