Best Moments: Willis vs Federer
Published 06/29/2016, 2:50 PM EDT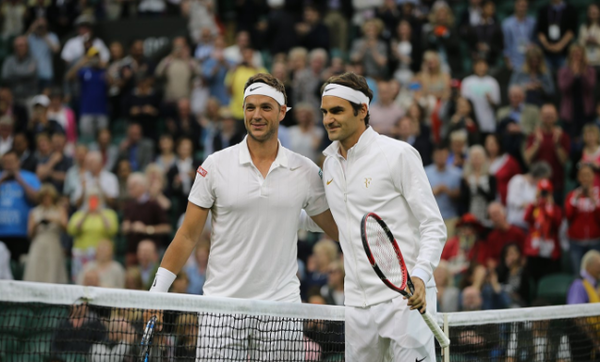 ---
---
Wimbledon 2016 has just seen one of the most interesting matchups in the history of tennis so far. It involved the clash of two players with the most contrasting lives in the tennis circuit so far. While Federer has been consistent member of the top 3 in the tennis rankings for quite some time now and also a 17 time Grand Slam winner, Marcus Willis, the world no.772 in fact thought of quitting professional tennis a few months back. We look at the best Moments of one of the most special stories of Wimbledon 2016 so far:
ADVERTISEMENT
Article continues below this ad
#1 The RF T- Shirt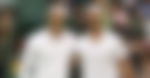 When Willis was playing through six gruelling qualifying rounds, little did he imagine that he would be facing a living legend of tennis in Round No.2 of the main draw. And what made the clash more interesting is the fact that Willis had worn a Roger Federer T-shirt, while playing Federer himself.
ADVERTISEMENT
Article continues below this ad
#2 The Crowd
Roger Federer is no stranger to playing a Briton at Wimbledon. Marcus Willis on the other hand, despite all odds pitted against him had the crowd as his sole encouragement. The audience included his girlfriend, his parents, and a group of 4 guys wearing shirts with encouraging chants for 'Willy' . And with every point won by the Brit, the crowd cheered on with great enthusiasm. He in fact even ended up winning some sensational rallies against the maestro, that included an overhead lob winner!
#3 The Aces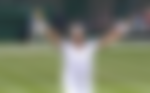 Willis had his moments in the match. Yet, it's only when he fired aces down Federer's side that he truly felt he had achieved something special. Every time those Rocket serves went past Federer, he held his arms in the air; feeling overjoyed and looked back to his stand to seek more motivation. Also, his celebratory arm raise when he finally won a game was thrilling. Truly some of the best moments of the match.
ADVERTISEMENT
Article continues below this ad
#4 The End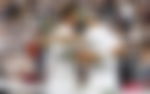 Almost everyone knew the end result. Federer beat Willis in straight sets to move into the third round of Wimbledon 2016. Willis seemed distraught learning that it was all over, when he sliced the ball a bit too hard in the end. And then, the scenes became emotional. Willis's dream run was over. He looked at his team, trying to hold back his tears with all his might. A flying kiss from his girlfriend and a standing ovation on the centre court was what he was greeted with at the end of his match. What a story. A fairy tale had just ended. It truly was one of the most remarkable moments of Wimbledon 2016.
ADVERTISEMENT
Article continues below this ad