"Best Player of All Time Mentally": Dominic Thiem Heaps Huge Praise on Novak Djokovic
Published 11/01/2020, 6:58 AM EST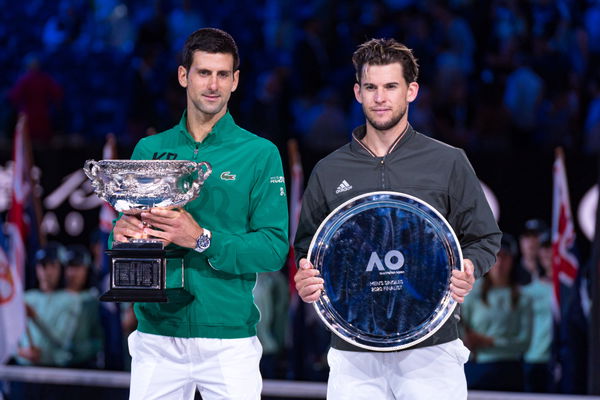 US Open 2020 champ Dominic Thiem has once again heaped praise at World No.1 Novak Djokovic. Recently Thiem gave his expert opinion regarding the mental strength of tennis players and rated Djokovic highly in that regard.
Staying mentally astute is very important in tennis. There are moments in tennis matches where mental strength triumphs physical strength. And according to Thiem, mentally Djokovic is the toughest player on tour.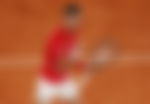 "Novak Djokovic! We have had a couple of great fights. He is probably the best player of all time mentally. He is extremely professional, always focused one hundred percent. Novak took the issue of nutrition in tennis onto a higher level."
ADVERTISEMENT
Article continues below this ad
Does Novak Djokovic appear in Dominic Thiem's top five athletes of all time?
In his recent set of question and answer series, Thiem ranked Roger Federer as the greatest athlete of all time. His top five list featured the likes of Rafael Nadal, Basketball legend Michael Jordan, Soccer legend Diego Maradona and Formula One legend Michael Schumacher.
"Roger Federer! And this is not because I see it through my rose-tinted tennis glasses like that. Roger put the entire sport of tennis on a new level. On and off-court – an icon, a true superstar!"
ADVERTISEMENT
Article continues below this ad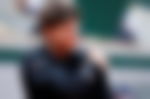 With the 2020 season drawing to a close, we are left with two flagship events. First the Rolex Paris Masters and finally the season-ending ATP Tour Finals. Thiem has been struggling with fitness since his US Open 2020 triumph. So the Austrian has joined Novak Djokovic in skipping the Paris Masters to prepare for the ATP finals.
"As many of you already have seen, unfortunately, I had to withdraw from the Paris Bercy Masters this year, due to an injury on my right foot. My team and I decided that it is best to rest this week to be fully recovered for the ATP Nitto Finals. I'm looking forward being back in Paris next year."
ADVERTISEMENT
Article continues below this ad
Will Dominic Thiem add the ATP Finals to his trophy cabinet this year?