Best Shroud Moments in Valorant, PUBG, Apex Legends, and Cyberpunk 2077 in 2021
Published 04/24/2021, 7:48 AM EDT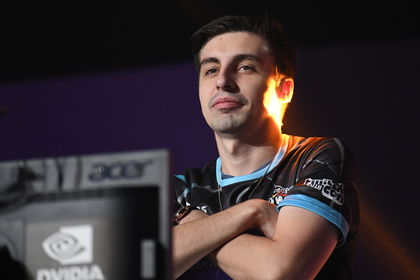 ---
---
Over the years, Michael 'Shroud' Grzesiek has solidified his place as one of the most popular streamers in the world. He currently has over 9 million followers on Twitch, and might overtake Tfue and Ninja to become the most followed streamer on the platform soon.
ADVERTISEMENT
Article continues below this ad
Considering his experience as a CS: GO veteran, it comes as no surprise that Shroud primarily plays first-person shooter games. However, he never fails to provide diverse content to the millions of his regular viewers. Accordingly, he often tries action RPGs like Cyberpunk 2077 and Path of Exile, among others.
2021 is no exception, and Shroud has been playing a wide variety of games lately. Here are the best moments that fans have witnessed so far.
ADVERTISEMENT
Article continues below this ad
Shroud shocks everyone with his Valorant gameplays
It comes as no surprise that Shroud loves Valorant and is exceptionally good at it. These were the times when he proved his worth as a former professional FPS player.
Unlike many other players, Shroud likes the Icebox map in Valorant. So much so, that he once eliminated 4 opponents while holding its B site with an Operator. This site-hold comprised three fast flick shots, and one no-scope close range shot that looked impossible at first glance.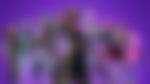 Owing to his impeccable aim, the former CS:GO pro often dominates pistol rounds in Valorant. During this specific match on Split, Shroud hit four consecutive headshots with a Ghost, and eliminated four opponents with just four bullets.
One of the biggest reasons fans love Shroud is his calm persona. Even in the most intense situations, he never loses his cool and accepts defeat humbly. In contrast, he once screamed after failing to hold a site and losing the bullets on his Spectre. True to his nature, the streamer apologized for raging soon after.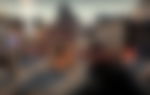 With the help of a random bug, Grzesiek could spot the enemy during an intense 1v1 situation. He made the best out of the bug and easily clutched the round by confusing the opponent.
Shroud is still great at Apex Legends
Time and again, Shroud has appreciated Apex Legends and claims it to be one of the best Battle Royale titles. Even in 2021, he has had some glorious moments while playing the game.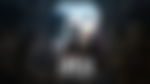 With a loadout including a Flatline and an Eva-8 Auto, Shroud once eliminated a trio. He did so while casually talking to his teammates and suddenly screamed as he got 3 quick kills under his name.
Another incident where the streamer showcased his reflexes was when he wiped an entire squad with a Wingman and a 30-30 Repeater. Cyberpunk 2077
Cyberpunk 2077 received a lot of attention from gamers around the world, for all the wrong reasons. The game could not live up to its hype and arrived with a plethora of bugs and glitches.
Shroud was one of the most excited content creators for the release of Cyberpunk 2077. As soon as the game released, he played it continuously and tested every aspect of it.
During one of his Cyberpunk 2077 streams, V came out of a car without a head. The streamer burst into laughter as soon as he discovered the bug.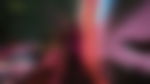 Shroud was unaware of the C4 bomb in PUBG
After being one of the most popular PUBG players ever, Grzesiek took a break from the game. He still had impeccable aiming skills upon his return but had no clue about the C4 bombs.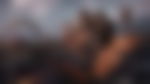 An opponent planted the bomb on a scooter and progressed towards Shroud. Even though the PUBG veteran eliminated the enemy, he fell victim to the C4 bomb planted on the scooter. The utter confusion on Shroud's face was a delight for the fans.
ADVERTISEMENT
Article continues below this ad
Here's Shroud's reaction after discovering a C4 in PUBG.
These were some of the best Shroud moments we've seen in 2021 so far. This is just the beginning of this year, and it is safe to assume he will create more such epic gaming memories for the fans to look back and cherish.
ADVERTISEMENT
Article continues below this ad