Big Bash League 2017-18: Top 10 Players To Watch
Published 12/29/2017, 2:33 AM EST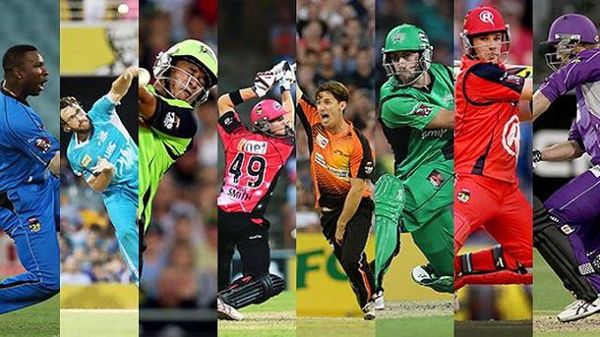 As we all are very much cognizant of the Big Bash League 2017-18 making yet another comeback in the face of the world. In accordance with the reports this highly awaited league is all set to commence from Tuesday that promises a lot of excitement and action. And when we talk about excitement and action we always remember the players who make it possible every year. So without going contrary to the rituals, here we have made listicles of a few match-winners whom we think you should watch out for in this season's Big Bash League.
ADVERTISEMENT
Article continues below this ad
Big Bash League 2017-18 Players to watch
10. Usman Khawaja
ADVERTISEMENT
Article continues below this ad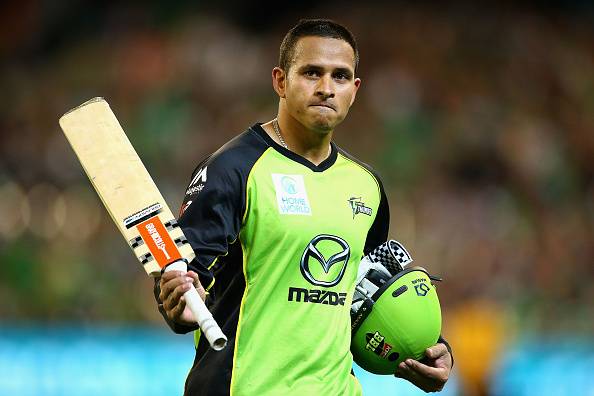 Going by his 5 big Test centuries and putting his endurance level of staying at the crease for hours into account, Usman Khawaja is certainly an individual to watch out for. Khawaja has been phenomenal so far and his ability to prevail the consistency at crease simply amaze us. Hence he surely inscribes his name among the biggies who perhaps welcome this league with a baggage of world's expectations. Hopefully, it will be interesting to see him doing damages in the Big Bash League 2017-18.
9. Shane Watson
This Australian great is none other than one of the ferocious power hitters Aussie could ever produce. He is not only a hitter but he also possesses the reign of bowling department with the same diligence. On his best day, he can hit any dangerous delivery over the fence for a ferocious six and dismantle any rock solid batting line up with his intact bowling onslaught. Watson alone can make the difference for his side. With over 50 T20I under his belt, he has scored a century and taken 48 wickets. Not bad at all!
8. Shadab Khan
Shadab Khan has always been a sensation for Pakistan. He every time steps into the field works his magic for Pakistan. Especially in T20 cricket, he has a magnificent record. Considering the time when he bamboozled the West Indian batting order to gain prominence will forever be special.
Shadab's variety and well-disguised deliveries not only have the ability to get the batsmen out but also restrict them. His economy rate which is 6.5 in T20Is is also an impressive one. Pondering all it is quite obvious that he has a great potential to rock the Big Bash League 2017-18. Hence his performance would definitely be eyed on in this imminent league.
7. Brendon McCullum
This biggie does not need any introduction. He's easily one of the most dangerous batsmen in the world today and has stoked fear in the hearts of bowlers. His super aggressive nature while batting spurs destruction every time he steps into the field. Brendon McCullum is a veteran of more than 70 T20Is and has hit almost 200 fours and more than 90 sixes. So his batting must be all favorites in this Big Bash League 2017-18 because he averages at an impressive 35.67 in T20Is. We all are pretty sure this time as well he won't disappoint us with his ferocious batting onslaught.
6. Dwayne Bravo
Dwayne Bravo has played more than 100 IPL matches and has taken more than 100 wickets. He might be non-consistent batsmen, but whenever he gets going with the bat he showed us the stature he belongs to in reality. Taking him not seriously would definitely cost you a blow as he is the man who carries the potential to chase down any impossible targets within the blink of an eye. Bravo can be termed as a pinch-hitter and he truly owns the tag. He is definitely a major contender in this coterie of game changers. Let's see what he unlocks in this year's Big Bash League.
5. Mitchell Johnson
Aussie sensation Mitchell Johnson is one of the pivotal attackers any team could ever dream of having. His experience and technics as a bowler have been magnificent throughout his career graph as a cricketer. He has played a pivotal role in winning the national Australian side many matches due to his blistering pace and economical bowling.
With more than 30 T20I matches of experience and 38 wickets under his belt, Johnson is certainly a player to watch out for. And being frank he really deserves to be watched out.
4. Glenn Maxwell
After McCullum, if there is anyone who can match up his feet of ferocious batting that is none other than the Aussie stunner Glenn Maxwell. Given his past performance as a hitter, he so far earned his name to be described along with McCullum in the list of power hitters to watch out for. Maxwell has also earned his reputation for being ferocious on the crease and helping Australia chase down big targets when needed.
He's scored more than 800 runs in T20Is and with a century under his belt, bowlers should take heed when bowling to Maxwell.
3. Kevin Pietersen
Kevin certainly needs no introduction. He's played in the PSL, the Big Bash League and IPL as well as more than 30 T20Is for England. He's scored more than 1100 runs in T20Is so bowlers should beware of his aggressive display.
2. Mitchell Starc
ADVERTISEMENT
Article continues below this ad
This Aussie is yet another dangerous package that can tilt the tide in his team's favor. He has been a perfect toe crusher for the batsmen as his accuracy in bowling line has always been on spot. Mitchell Starc is an aggressive fast bowler that can unsettle any batsmen with ferocious yorkers and unnerving bouncers. So in this year's Big Bash League that would be interesting to find out how these ferocious batsmen will face the challenge thrown to them by this young bowling sensation.
1. Kieron Pollard
ADVERTISEMENT
Article continues below this ad
As we all know West Indies has always been the torch bearer of T20I cricket around the world. Hence considering the above-mentioned fact in the listicle of top players to watch out for in the Big Bash League 2017-18 it would never be completed without the West Indian biggies on the list. Kieron Pollard is none other than one of the biggest swashbuckling hitter who is feared by bowlers around the world. When this big man gets going he obliterates every opposition with an ease.