"Big Day Today": Novak Djokovic Reacts After Breaking Roger Federer's Prestigious Record
Published 03/08/2021, 7:59 AM EST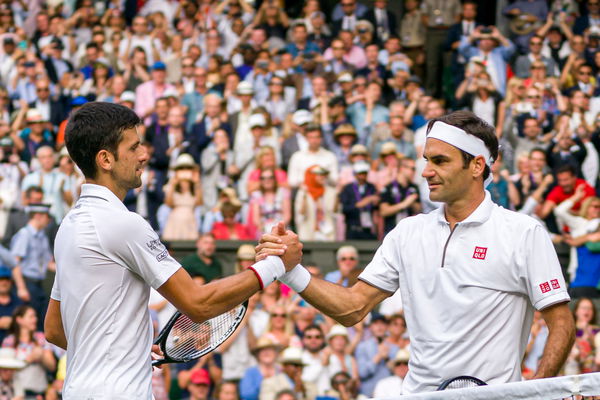 ---
---
World No.1 Novak Djokovic can now see his name solely on top of an elite ranking record. He has now completed 311 as the World No.1 thus going past Roger Federer's record of 310 weeks. But on this occasion, Djokovic has been subtle in celebrating the historic day.
ADVERTISEMENT
Article continues below this ad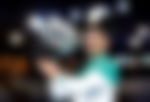 Everyone wanted to see Djokovic's reaction to breaking a long-standing record that he so much craved. But the Serb was subtle with his reaction and dropped in a small tweet.
ADVERTISEMENT
Article continues below this ad
"Big day today," Djokovic tweeted.
Novak Djokovic: Childhood hardships and thirst for records
Becoming World No.1 was one of Djokovic's biggest dreams as a tennis prodigy. His childhood wasn't normal as his country struggled with years of war and violence. But he credits that for his unparalleled mental strength and will, which has brought him this far in the sport.
"I think this achievement is something that I dreamt of when I was a kid. Starting to play tennis and it's kind of a tribute to the love and commitment that I have for the sport I hope that I can keep going and playing at this level because the thirst of competition and uh being part of the professional tennis world is still there," Djokovic said in an interview with NDTV.
One of his favorite players growing up was Pete Sampras and so he always wanted to emulate him. Sampras once held a plethora of records that were first broken by Federer and now are swiftly being broken by Djokovic.
"Being part of the history of the sport that I truly love and I'm very passionate about is a huge honor and a privilege. And to stand alongside all the tennis history greats is something that uh that I always dreamed of and that I truly respect and appreciate. So I'm of course very, very joyful and happy at the moment."
An iron grip on the number 1 spot…for now
Djokovic's World No.1 position is under no threat as of now. His primary challengers, Daniil Medvedev and Rafael Nadal, are far behind in the ranking in terms of points. Medvedev will become the new World No.2 next week, but he still finds himself over 2000 points behind Djokovic.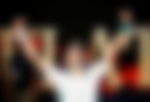 ADVERTISEMENT
Article continues below this ad
Djokovic won't lose many points in the coming weeks. While the same is true for Medvedev, he can still gain a lot as well. The silver lining for Djokovic here is Medvedev's abysmal record on clay. Medvedev, despite being in top form in the past two years, has failed to perform on clay. He will have to win the ATP Masters 1000 events in Madrid and Italy to get in contention for World No.1.
ADVERTISEMENT
Article continues below this ad
Safe to say, Djokovic could well consider trying for 400 weeks as World No.1.