Big test for Novak at Aus Open post Becker split
Published 01/05/2017, 2:31 AM EST
By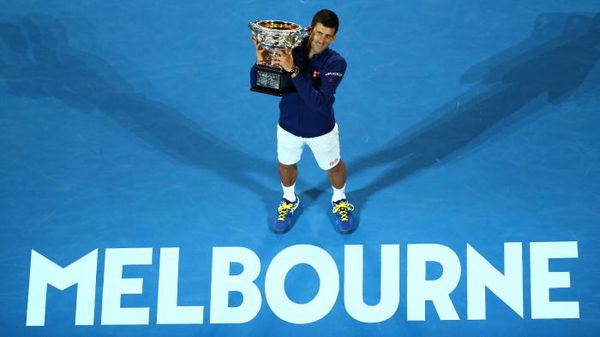 Novak Djokovic is certainly no stranger to Melbourne Park. The Serbian tennis star has won 6 titles in men's singles at the Australian Open and has won all 6 of those titles within the previous 9 seasons.
ADVERTISEMENT
Article continues below this ad
During the Serbian's reign at Melbourne, only 3 other players have claimed a men's singles title. Those 3 players are Roger Federer, Stan Wawrinka and Rafael Nadal . Hence, all signs point to Melbourne being the place where Djokovic can reclaim the world number 1 ranking recently taken by Murray.
His  successes at the tournament place Djokovic on a level above the rest of the competition. Half of his 12 career Grand Slam singles titles have come at the Australian Open. There is no doubt that Djokovic is the clear cut favorite to win 2017's first major tournament.
ADVERTISEMENT
Article continues below this ad
Not only does Novak have a fantastic history at Melbourne Park, now he also has a lot to play for. His straight set loss to Murray at the 2016 ATP World Tour Finals in London was nothing short of a wake-up call. The coming season is a chance for Djokovic to cement his legacy as one of the greatest to ever play the sport. He will be contending with the likes of his rival and friend Murray, along with young and rising stars such as Australian Nick Kyrgios, Milos Raonic etc.
A very important and intriguing question certainly remains to be answered. Was the second half of Djokovic's 2016 a temporary slump, or was it the beginning of the long-term decline that the game's greatest players have experienced as they move toward their 30s? Before turning 29, Roger Federer and Rafael Nadal combined to win 30 Slams; since turning 29, they've combined to win one. Djokovic has blamed some of his second-half struggles on personal issues, and there's no reason not to believe him.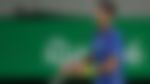 Nothing is going to stop Andy Murray, the newly crowned world number 1 to make an all-out effort and end his drought of a major title in Melbourne. And Murray is well wary of the threat that Novak can pose in Australia, especially when he would be keen to make a comeback after the slump.
"I'd say Novak Djokovic is still the biggest threat to the No.1 ranking," said Murray. "I had a great four, five months at the end of last year and I still only got to year-end No1 by one match basically. So it's going to be tough staying there.
"His record in Australia is incredible. He has won it five times and won a number of finals against me too so I'm expecting him to play very well there.
The resumption of his rivalry with Djokovic could come rather early with the duo seeded to meet in the Doha final. Djokovic trails by 630 points in the rankings but with much at stake over the next month, any slip-ups could be costly for both the players.
Another very important question which arises is – Where will Novak Djokovic go next after Boris Becker split?
Djokovic is arguably the greatest player of all time.Only three men (Roger Federer, Pete Sampras and Rafael Nadal) have won more Slams than the 29-year-old and he's won his majors in what will go down as one of the strongest eras in history. So it's clearly  not the case of a coach needing to come in and make drastic changes to his game.
Even in what has been described as a huge dip in form, Djokovic has still reached the US Open final in the second half of 2016, while he comfortably reached the final of the ATP World Tour Finals before being dismantled by Murray. It really is a case, as Becker said, of getting him to refocus on his game.
Djokovic often described Becker's role as teaching him from a 'psychological point of view' and he may look for a new mentor in that regard in the future.
But his final sentences in his statement regarding the split suggest he will attempt to be more in control of his own professional life.
ADVERTISEMENT
Article continues below this ad
He wrote: 'My professional plans are now directed primarily to maintain a good level of play, and also to make a good schedule and new goals for the next season. In this regard I will make all future decisions.'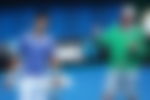 Even though there are speculations that Novak may turn to former legends like Sampras and Agassi to replace Becker, For now the safe money is on Djokovic not making too many more changes to his team. Regaining the world No. 1 spot off Murray and targeting Federer's total of 17 Slams seems to be the obvious targets to set for Djokovic as of now and if he does not return to his best quickly, , and Vajda decides he can't commit the full amount of time needed to fill the role for family reasons, then one can expect a call to be made.
ADVERTISEMENT
Article continues below this ad
The first Grand Slam of the 2017 season will be critical in both men's and women's tennis. Djokovic highlights a star-studded pack that enters the January major tournament. Hopes are for the tennis world to see the likes of Federer and Nadal are back to playing at the top of their  game in time for the tournament. No matter who enters the field at the 2017 Australian Open, Djokovic still remains the player to beat in men's singles.
The last two times the Serb surrendered the No. 1 ranking, to Federer in 2012 and Nadal in 2013, Djokovic wasted little time before taking it back. In both of those cases, having someone to chase re-energized Djokovic. Will this again be the case in 2017, only the coming few weeks in Melbourne will tell.