Biggest Hitters in UFC – How Hard Do They Strike?
Published 03/29/2021, 7:09 AM EDT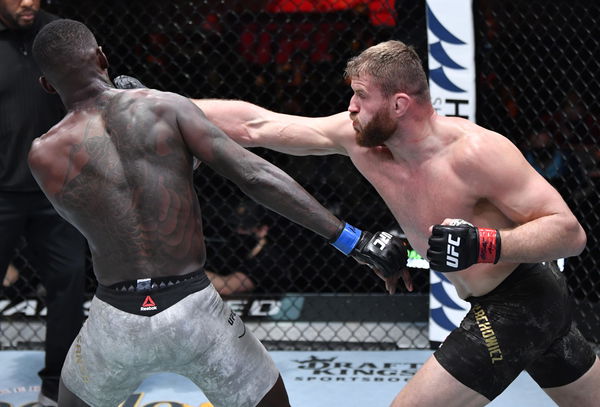 ---
---
Fists are the weapons of choice for fighting in the UFC, and there are quite a few quality hitters in the business. It's instinctive for any fighter to use their hands for almost every attack and counter-attack, or to set up their wrestling moves.
ADVERTISEMENT
Article continues below this ad
Many great champions of the past and present are so successful thanks to their imperial hitting capabilities. Knocking the opponent's light's out are the attributes of punchers.
Here we look at the Top-5 biggest Hitters in UFC today
ADVERTISEMENT
Article continues below this ad
5. Jeremy Stephens
One of the best hands in the business belongs to the self-proclaimed "real hardest-hitting 145'er." He is not the fastest or the most accurate hitter in UFC, but his opponents certainly feel his punches till the next day.
Marcus Davis and Rafael dos Anjos are some notable opponents that he has put to sleep. However, nothing comes close to what he did to Josh Emmett.
While fighting on the UFC on Fox 28 card in 2018, he absolutely picked the bones out of Emmet's head with a crushing left hook followed by a barrage of elbows. And the result? Emmett had an emergency surgery that day itself and didn't fight for a year.
4. Jan Blachowicz
After the fight he had with Dominic Reyes, Blachowicz explained how he would describe the fight. He said it was "Legendary Polish Power" which knocked out Reyes, who had never been knocked out before.
With the increasing frequency of punching rates and the freak power behind every punch, he isn't wrong when he proclaims this as "legendary Polish Power". His notable fights where UFC fans witnessed this were against Luke Rockhold and Corey Anderson.
3. Thiago Santos
Now ask Jan Blachowicz, did his "Legendary Polish Power" stand a chance against Thiago Santos at UFC Fight Night 145 on Feb 24, 2019? 'Marreta' is the biggest, hardest and deadliest hitter in his division. Period. He has such a punching technique that his opponents cannot even afford to blink.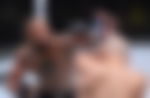 Santos fights in the light heavyweight and middleweight divisions. And the list of his victims are the ones who will make you scratch your head in disbelief. It includes the likes of Jimi Manuwa, Jack Hermansson, Anthony Smith, Nate Marquardt, and hockey enforcer turned MMA fighter turned boxer, Steve Bosse.
2. Derrick Lewis
If you look at Derrick Lewis when he is fighting, his eyes would terrify you, but his hands are way more terrifying than his eyes. He starts cautiously and takes time to read his opponent's fighting technique. Once he decodes his opponent, relentless punches sizzle through his gloves and each one of them is deadly enough to end the fight.
"The Black Beast" as many call him has a ridiculous 12 KO's which is the most in UFC heavyweight history. Alexander Volkov, Marcin Tybura, Curtis Blaydes, Gabriel Gonzaga, Travis Browne, and many more fighters can vouch for how hard the heavyweight hits.
1. Francis Ngannou
Francis Ngannou is not just the hardest punching machine in UFC today, he is perhaps the strongest hitter ever to grace the octagon.
When you see all other fighters hitting their opponents, you feel the sparkling effect in your eyes, but when you see Ngannou hit someone you will shower all your sympathy with the opponent's family members. His hitting has the same effect as bulldozer ramming over small huts.
During UFC 218 in 2017, Alistair Overeem ate a monster uppercut from Ngannou. That was the dizziest knockout you could ever see. That KO got awarded the KO of the Year in 2017.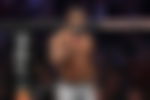 And if you are not down with that, then what about his recent demolitions? Jairzinho Rozenstruik, Curtis Blaydes, Cain Velasquez, Junior Dos Santos were all dismissed from presence under less than three minutes combined. Ngannou decimated Stipe Miocic with what looked like a mere left hook that just seemed to touch the champion.
ADVERTISEMENT
Article continues below this ad
UFC Performance Institute measured the punching power of Ngannou and it was over 121 units.
It takes long practices and training sessions for fighters to perfect their hitting abilities, and that decides most of the outcomes in their favor. Though submissions and kicks are also an integral part for any fighter to operate upon their rivals, it is the fists that dictate terms most of the time.
ADVERTISEMENT
Article continues below this ad
What do you make of the list?