Philanthropist and Microsoft co-founder, Bill Gates was one of the first personalities who urged world leaders to prepare for an impending severe pandemic for years. However, the world was certainly not prepared for the public crisis due to the COVID-19. Consequently, Gates also warned World No.2 Rafael Nadal about the "complicated" coronavirus pandemic during a charity match in February.
Rafael Nadal and Roger Federer played an exhibition match in Cape Town, South Africa earlier in February. The two legends were joined by South African comedian Trevor Noah and Bill Gates for the charity match.
The quartet broke the record for the highest ever attendance at a tennis match. However, at that time many including Nadal were ill-informed about the threat posed by the coronavirus.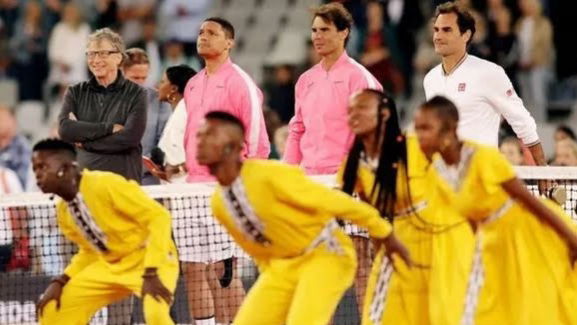 Rafael Nadal learned the severity of coronavirus from Bill Gates
The 19-time Grand Slam champion realized the gravity of the coronavirus threat while speaking to Gates during the match.
"When my nephew was playing in South Africa in February, he spoke to Bill Gates and he told him that what was happening in China was going to get complicated," Toni Nadal said in an interview to Onda Cero on Thursday.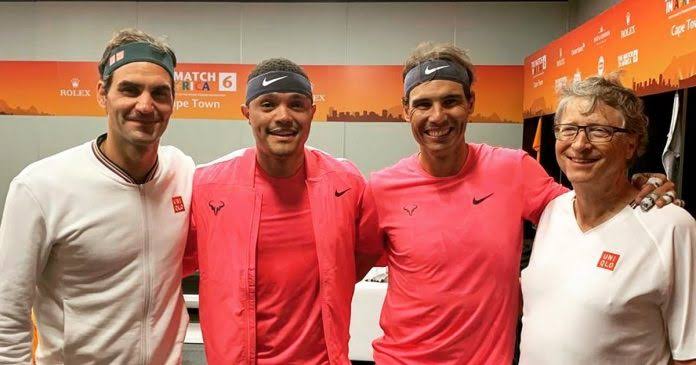 Also Watch: Rafael Nadal Tells His Fans That The Quarantine Days Are Ending
The world has changed dramatically after the Nadal vs Federer exhibition match due to the global outbreak of coronavirus. More than 48,000 people have now died during the public crisis and the number of positive cases is rapidly rising day by day, crossing the million mark.
Nadal's homeland, Spain has been one of the worst-hit countries due to the pandemic. The country has reported around 10,000 death till Thursday. Spain is currently on lockdown and a state of emergency has been extended. Nadal is also staying indoors at his home in Mallorca in order to protect himself until the virus subsides.
Varun Khanna
MBA tech grad.| Sports enthusiast| Writer by passion