Billy Monger Not Giving Up on Future F1 Seat
Published 02/15/2018, 8:17 AM EST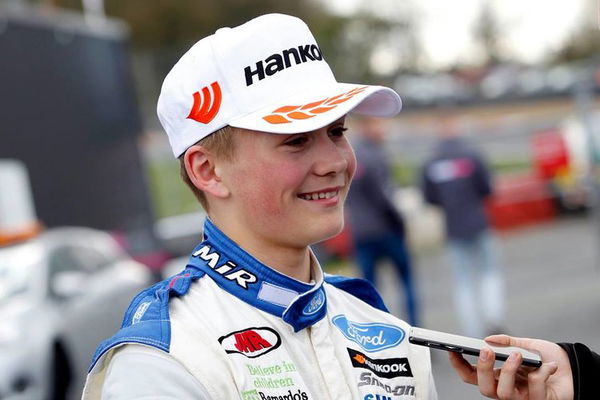 ---
---
There is something about a devastating accident that awakens a fighting spirit in a driver. The list goes on from Alessandro Zanardi to Robert Kubica and now Billy Monger. Ten months ago, he was involved a crash in a Formula 4 race and cost him both lower legs. Now, the 18-year-old visited the Carlin racing team factory in Guildford for a day of testing ahead of his potential F3 debut.
ADVERTISEMENT
Article continues below this ad
Monger said, "It's been my dream to race in F1 since I was eight. I don't see why that should change just because I've changed. It's a big challenge but I like to push myself. The accident has toughened me up and made me realise what's important. It's spurred me on to get to F1. I don't feel like my career path has changed. Before the crash we were looking at F3 as the ideal step up for this season. But I have to pinch myself when I think I've managed to get back to where I wanted to be after something so serious."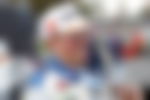 On that fateful day, Monger charged through the field in the rain at Donington Park last April. But it came to a horrific halt when Finnish driver Patrik Pasma's car stalled in the middle of the circuit. Several cars dodged the stricken vehicle but Monger was unsighted until the last second and speared into the back of Pasma's car at 120mph.
ADVERTISEMENT
Article continues below this ad
Speaking of the accident, he said, 'It's still clear in my mind. After we'd stopped moving I could hear Patrik screaming. The adrenaline was running so I felt fine and told the medics to go to him first. It wasn't until five minutes afterwards, when I settled down, that I realised I was in trouble.'
90 minutes after the accident, Monger was finally extracted from the car and then airlifted to Queen's Medical Centre, Nottingham. He would spend the next three days in a coma while his legs were amputated. As soon as recovery was imminent, Billy's attention returned to motorsport before he had even woken up.
He said, 'I wrote, "Who won the race?". I don't remember doing it because I was in and out of consciousness but my mum showed me the scribble. I can't believe I was asking such silly stuff, but that's what came into my head. They saved my life but the accident was unavoidable so there was no point feeling sorry for myself. I just wanted to race again. I had messages from all these amazing drivers and they were like a lightbulb going on in my head. I thought, "If you work hard, you can do this".'
ADVERTISEMENT
Article continues below this ad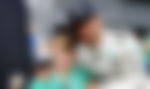 Among the well-wishers was 2017 F1 champion Lewis Hamilton, Hamilton and many others joined hands and raised more than £800,000 for Monger's treatment and rehabilitation. The two have been in regular contact since Monger attended the 2017 British Grand Prix as Hamilton's guest.
'He's been a good friend,' says Monger. 'I know he wants me to do well and is there to support me if I need him. I was star-struck when I first met him because he's my hero. I grew up watching him win world titles and I want to achieve similar things.'
ADVERTISEMENT
Article continues below this ad
A return to single-seaters was not feasible until Monger forced the FIA, to overturn a rule preventing disabled drivers from competing in international series. Now, Monger returned to the track in Carlin's specially modified F3 car last week.
Monger's comeback story has been nominated in the Laureus Awards for 'Best Sporting Moment of the Year'. It will be a great motivator ahead of F3's curtain-raiser at Oulton Park over Easter. He said, 'I don't want to be a sideshow or just another driver on the grid. I want to fight for wins and show people I can do it properly.'