Biomutant is about to Roll Out Another Early Patch Update
Published 05/29/2021, 3:52 PM EDT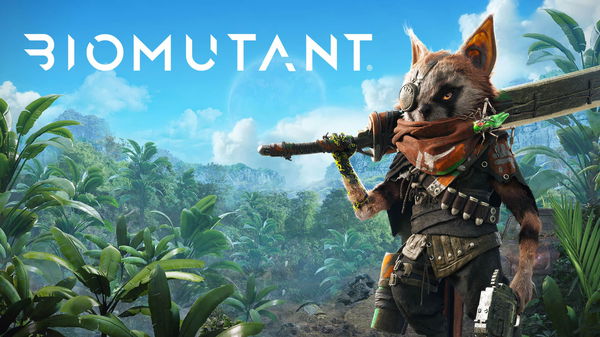 ---
---
Biomutant has been perhaps one of the most anticipated RPG titles of this year. This ambitious project from the house of Experiment 101 has a promising premise in terms of combat and storyline. But what really takes the cake is its unique character creation and customization aspect. As is evident from the title of the game, genetic mutation is one of the core aspects of the gameplay in Biomutant. It provides a whole new set of opportunities to the aspect of customization and offers an unbelievable array of options.
ADVERTISEMENT
Article continues below this ad
In this regard, it might be safe to say that the action RPG title could just outshine Cyberpunk 2077 in terms of customization. The title has taken elements of RPG gameplay, like character classes, and taken it to whole another level, and a very detailed one at that.
The community waited, eager with anticipation when the title launched on the 25th of May. However, much like Cyberpunk 2077, the initial release turned out to have loads of bugs and glitches. Although Experiment 101 released the 2.01 update patch to make things smoother, it did all but fix the game completely.
ADVERTISEMENT
Article continues below this ad
Now, given the circumstances, with the whole pandemic situation about, it is understandable for a title to have a far from perfect release. Especially, with a title with as many nuances in its gameplay as Biomutant.
However, devs at Experiment 101 have just confirmed on the official Twitter handle that they will be rolling out yet another update patch soon.
We are working on an update for #Biomutant which we will hope to get into players' hands soon.

Most likely we will be able to deliver the update to PC platforms first and then to consoles.

The update will include bug fixes and changes based on community feedback.

— Biomutant (@Biomutant) May 29, 2021
Further reading: Summer Game Fest 2021: Schedule, Key Dates, Announcements, and Other Details
Biomutant will roll out further update patches to improve stability and Quality of Life
ADVERTISEMENT
Article continues below this ad
The 2.01 update patch failed in getting rid of all the plaguing issues in the game. Here is what the upcoming 2.02 update patch has to offer.
Apart from the series of bug fixes, this update will focus on improving the gameplay experience as well. The issues include adjusting game difficulty, narrator settings, and the speed of the in-game dialogue. Furthermore, the update will focus on tweaking the combat mechanics, loot, and enemy "tuning" in terms of gameplay elements. In addition to this, the update will also tweak visual elements like the depth of field and motion blur. Note that these updates will be released on PC first.
Let us hope this brings the game up to speed.
ADVERTISEMENT
Article continues below this ad
Watch this story: GTA 5 vs Cyberpunk 2077