Latest Biomutant Trailer Showcases It's Open-World and Will Soothe Your Senses
Published 04/22/2021, 12:13 PM EDT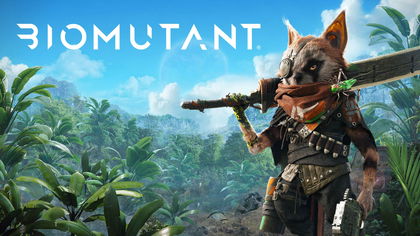 ---
---
Biomutant is an upcoming action role-playing video game set in an open world. Players will play the game in a third-person perspective and control mammalian characters. Furthermore, players will find other mutated beings all around in the open-world environment.
ADVERTISEMENT
Article continues below this ad
This new game comes from the studios of Experiment 101 in Sweden. THQ Nordic is the publishing house that is looking forward to launching the game later this year. Biomutant was first announced at the German trade show Gamescom in 2018. Interestingly, this RPG is the first game for Swedish development studio Experiment 101.
The latest World Trailer from Biomutant showcases the open world and also integrates multiple soothing frames from the gameplay. Extremely satisfying scenes increase the hopes for the players who are expecting the game to come out for a long time now. The upcoming PlayStation title, therefore, achieves a unique lookout in a trailer with no combat or heavy action sequences. All the scenes in the trailer are from the actual gameplay with no adulteration.
ADVERTISEMENT
Article continues below this ad
The studio also commented on the uniqueness of the trailer.
"And why is it so… quiet… and positive? Because there are too many fast-paced, dark and gritty trailers in this world anyway. We are pretty upbeat people and Biomutant is a colorful game. So zip it and enjoy."
Watch the World Trailer below.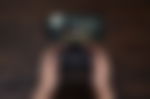 Biomutant might present a new aspect to RPG gaming
In earlier discussions, Experiment 101 has given hints that the action RPG will include serious martial arts-driven combat. It remains to be seen how they implement the serenity that the trailer provides with gore. The trailer however confirms lots of greenery, peaceful-looking villages, all in a post-apocalyptic setting.
Biomutant released a combat trailer as well to showcase the Wung fu style combat in the game. The different mammalian characters seem to have unique powers that players will have to acclimatize themselves with.
ADVERTISEMENT
Article continues below this ad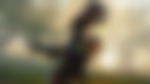 Furthermore, all the players will have to customize all the aspects of the mammalian characters. Players who design heavy characters will have to integrate that character with slow movement mechanics, unlike a lightweight character. Similarly, combat damage and world interaction will also depend upon these customizable factors.
Biomutant releases on PC, PlayStation 4, and Xbox One on May 25, 2021.
ADVERTISEMENT
Article continues below this ad