Bizarre Scenes Unfold As Boxing Returns To Live Action Amidst Pandemic
Published 04/27/2020, 11:41 AM EDT
By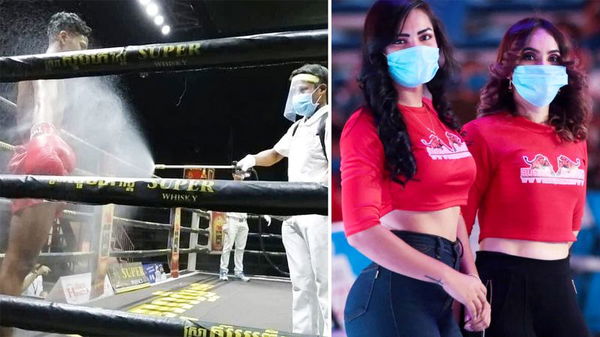 While the entire world is on lockdown, one country doesn't seem to be too bothered about the Coronavirus. The country of Nicaragua continues to live a more than normal life. Nicaragua boxing resumes.
ADVERTISEMENT
Article continues below this ad
The COVID-19 pandemic has everyone cooped up in their respective houses and put a pause on all their outdoor activities. Not only that but also the entire live sporting world is on halt with no major sporting events taking place. But Nicaragua is indifferent to all this.
On Saturday night, boxing resumed in the country of Nicaragua. A televised eight-fight card in front of a live, though sparse audience went down in the city of Managua. Promoter Rosendo Álvarez, a former two-time world champion, dismissed all threats of the Coronavirus.
ADVERTISEMENT
Article continues below this ad
He said, "Here we don't fear the coronavirus, and there is no quarantine. The three deaths (reported so far by the Ministry of Health) came from outside and nobody within the country has been contaminated."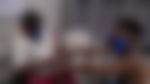 He even offered out free tickets to the fight to attract an audience. But that didn't seem to work. Barely a tenth of the arena was occupied and an official announcement regarding the attendance wasn't made. The event was covered by Nicaragua's state-owned Canal 6 and ESPN Latin America through its ESPN KnockOut program.
Justify his move, Alvarez said he signed up the 16 local boxers for the card because they needed to work. "Nicaragua is a poor country and the boxers have to eat. They can't stay shut up in their house," Alvarez said.
ADVERTISEMENT
Article continues below this ad
Boxing isn't the only live sport
Nicaragua continues with sporting events despite the pandemic warnings. Even their baseball and soccer leagues are still active and playing. The newspaper showed stories on a triathlon and school wrestling tournaments. The pandemic has clearly not affected the Nicaraguan sporting culture.
The government's approach has prompted concern from the Pan American Health Organisation and alarmed local experts. Epidemiologist Álvaro Ramírez said, "I still don't understand what the government is betting on. These activities increase the risk of multiple simultaneous outbreaks in the whole country."
ADVERTISEMENT
Article continues below this ad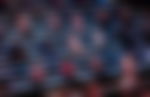 But there were active measures taken to help combat the spread. Boxers underwent rigorous medical check-ups, spectators were kept at least 2 meters away from the ring and had temperature checks before they entered.
So, do you think it's safe to carry on proceedings in this manner or should they put the entire scene on hold for now?