Call of Duty Black Ops Cold War: New Mode and Weapons for Zombies in Season 2
Published 02/25/2021, 1:23 PM EST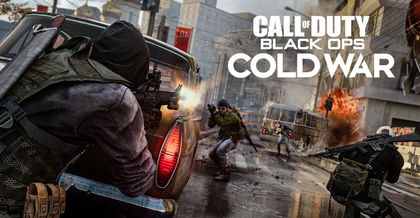 ---
---
The much waited Season 2 update for Black Ops Cold War and Warzone has finally arrived. The update offers a lot of new interesting additions to the franchise on all three of their fronts: Multiplayer, Battle Royale, and Zombies. While the company added a lot of cool stuff to multiplayer and Battle Royale, the game also adds fresh elements to the popular Zombies mode.
ADVERTISEMENT
Article continues below this ad
ADVERTISEMENT
Article continues below this ad
New Outbreak Mode for Black Ops Cold War Zombies
The much acclaimed zombies storyline continues with the story now shifting to the Ural Mountains in Russia. The Season also brings in a massive new mode for Zombies called Outbreak. The Outbreak serves a drastic shift to the ever common mode of regular Zombie games and adds an extra layer of tactics with a high risk-high reward tactic in the games.
Players need to be careful about moving into harder levels, as losing will cause them to lose all the rewards they had earned until then. The mode takes place on the new Fire Team Dirty Bomb maps, and the level of difficulty for every map increases much faster than regular Zombie maps. The rewards for the game mode include Raw, Refined and Flawless Aetherium Crystals that players can upgrade for guns and perks.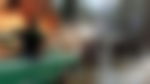 New Perks for Zombies
ADVERTISEMENT
Article continues below this ad
Weapon Classes in Zombies now have their own skill upgrades from Season 2. All these upgrades are done by the Aetherium crystals that players gain as rewards. Not only does it affect your starting loadout, it also affects looted weapons. There will be five tiers of upgrades from Tier I to Tier V, and all these upgrades can gravitate a player towards a specific style of play. This includes a long-range Assault Rifle user to a short-range SMG user.
The update also introduces new field upgrades called Frenzied Guard. It allows all enemies to target the user for a 10-second period. During this period, only the armor takes the damage from the Zombie horde. A new Ammo Mod called the Shatter Blast Ammo mod will arrive in Pack-a-punches. The ammo mod adds explosive damages to each bullet that will deal additional damage.
The update definitely adds a lot of cool new content that players should play with. Which is your favorite?
ADVERTISEMENT
Article continues below this ad