Black Ops Cold War Season One Also Means Good News for Zombies Fans
Published 12/10/2020, 6:35 AM EST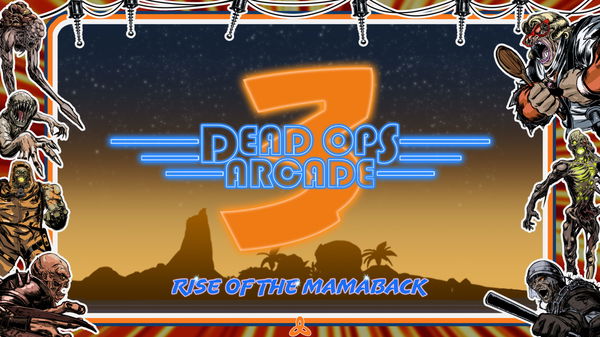 ---
---
When Activision announced Black Ops Cold War, there was a huge possibility that it was going to have a Zombies mode. Right from the first trailer to launching "Die Maschine", Treyarch has done everything right. The studio hasn't given the fans a single chance to complain. Now, as the developers gear up for season one of Cold War, they have a fresh surprise for Zombies fans.
ADVERTISEMENT
Article continues below this ad
Activision has announced it will bring back the Dead Ops Arcade with Season One of Black Ops Cold War. In a recent Treyarch blog, the studio's Chief Technology Officer and DOA visionary David King opened up about the game mode. He took a trip down memory lane talking about how DOA started as an Easter egg in 2010's Black Ops. He also introduced Dead Ops Arcade 3– Rise of the Mamaback.
ADVERTISEMENT
Article continues below this ad
Black Ops Cold War developers talk about DOA origins and what's new in Rise of the Mamaback
Developers describe DOA as, "What started out as a fun little side project-turned-hidden mode has evolved into one of our favorite traditions of the Black Ops series."
Talking about his brainchild, David King said, "Dead Ops Arcade was inspired by the type of games that I used to enjoy during my childhood in the '80s. The mode started off as a simple homage to classic arcade games, and things just kept getting wilder from there. The dedication that our fans continue to show to DOA inspires us to keep pushing this mode into new places."
The second installment of the mode came with Black Ops 3. DOA 2: Cyber's avenging only increased the popularity of the mode with various new additions. The mode allowed players to jump into first-person for increased periods and use weapons from Black Ops 3.
ADVERTISEMENT
Article continues below this ad
This brings us to the rendition of the mode. In DOA 3 from Cold War, players now face their biggest foe yet: the mother of Cosmic and Cyber known as the Mamaback! With everything Treyarch is doing to keep Zombies exciting, they have some amazing plans for DOA 3 as well.
Rise of Mamaback brings along "challenging new Arenas, open world spaces full of mysteries and secrets, randomly generated dungeons, bonus rooms with special rewards, incredible weapons, more power pickups, and over 30 types of enemies spanning the entire history of Black Ops Zombies."
ADVERTISEMENT
Article continues below this ad
As a result, players will always have something to enjoy even after a new game comes out.
The first season of Black Ops Cold War comes out on December 16. Moreover, it will also bring the Warzone collaboration, linking both Call of Duty games together. Therefore, the upcoming week is going to be full of treats for Cold War players as Treyarch prepares for the first season.
Trending Stories