Call of Duty Black Ops Cold War Zombies: Everything You Need to Know About Outbreak
Published 02/25/2021, 12:01 PM EST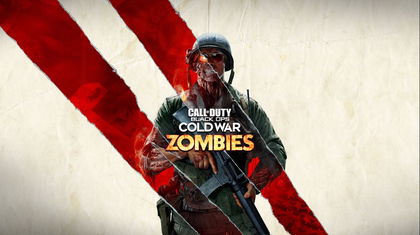 ---
---
After weeks of waiting, Season 2 update for Black Ops Cold War has finally arrived. The first major season update for the year has fans excited all around the world. Players can expect a lot of changes for Multiplayer and Warzone. While the zombies mode is also getting a huge update, the primary addition would be the new mode called Outbreak.
ADVERTISEMENT
Article continues below this ad
ADVERTISEMENT
Article continues below this ad
New Outbreak mode in Black Ops Cold War Zombies
In simple terms, the new mode is a high risk-high reward looter-shooter, but with zombies. The primary objective in Outbreak will be to complete various tasks while hordes of zombies attack. For each completed task, player receive rewards such as the Flawless Aetherium Crystals that allow permanent upgrades to your weapons. But in order to receive these upgrades, players also need to ex filtrate out or they risk losing their rewards.
Players can play it as a single player experience, but playing it as a team makes it a much more enjoyable experience. There's no time limit for players to loot around and add perks, which allows them to control the pace of the game. This differs a lot from the other Zombies modes and maps. Players can travel using a jump pad that has no fixed path, and they can use it to go anywhere. There are also vehicles that can kill zombies by hitting them, but doing this decreases the health of the vehicle.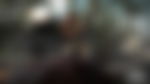 The Objectives
ADVERTISEMENT
Article continues below this ad
The game starts out with a Holdout objective that teleports players to dimly lit buildings. In the building, players have to survive for 4 minutes against zombies. Some players can also have a transport objective as their first mission, where they have to transport Aetherium canisters while being attacked by hordes. Once the primary missions get completed, players can stick around and loot before moving onto the next mission as leveling up is highly recommended because the missions get harder quickly compared to regular Zombies mode.
To move on, players have to reach the anomaly wherein, upon activation, it sets up a small base. Here, players get to make a choice and take one of two decisions. They can either ex filtrate and save all their rewards or risk it and move onto harder levels. Players can also use other items such as the Pack a Punch to upgrade weapons on the base. The anomaly will be present after every completed level wherein players can make the choice to leave the mode and cash in their rewards. The Outbreak mode is very fun to play, and it's definitely worth checking out.
ADVERTISEMENT
Article continues below this ad