Call of Duty: Black Ops Cold War Zombies Guide- Locations of All the Outbreak Artifacts
Published 02/27/2021, 1:13 PM EST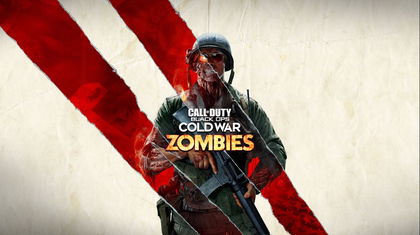 ---
---
Season 2 for Call of Duty Black Ops Cold War has gone live and fans can finally dig their teeth in all the new content. While both Multiplayer and Warzone have received a lot of new modes and storylines, the game's biggest surprise was the introduction of the new Outbreak mode for Zombies.
ADVERTISEMENT
Article continues below this ad
The new open-world mode has fans excited about Zombies after a long time, and fans believe that the new mode is a step in the right direction. Players can control the game's pace and the added benefits of high-risk high-rewards has the community buzzing.
While the gameplay has definitely been amazing, the open-world also increases the difficulty to find all the artifacts. Here are the locations of all 12 artifacts on all the Outbreak maps.
ADVERTISEMENT
Article continues below this ad
The Zombie Head on Black Ops Cold War
Players can find the Zombie Head, the ever common artifact on any of the Outbreak maps. They can easily pick it up from the floor during any Defense objectives. The Zombie Heads are the easiest to find as they drop off the dead zombies.
On the first Alpine map, players can find one of the Mystery Box Bunnies in one of the Base Suites. They can also find the Empty Jugger-Nog on the roof of the Bathhouse. Players can use the Jump Pad to reach the rooftop. Along with that, they can also get the Frost Blast Canister on top of the Ski lift mechanism in Base Landing.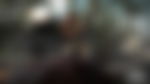 Artifacts in Ruka and Golova
One of the first artifacts players can find is Ivan's Head, located on top of an electric post off Train Trestle, where players set up their base. The next item is the Aetherium Crystal Shard, which can be found in the Burnt Forests of Ruka.
ADVERTISEMENT
Article continues below this ad
The missile silos also hold Kravchenko's Knife on one of the guard towers. Players can find the Omega Group Patch on top of a wooden structure at the Obstacle Course.
Finally, players can get the remaining artifacts at Golova. In a beige house in Lower East Town, players can find the Endstation Video Tape in the downstairs room. The Aetherium Canister is present in the pipes of the Chemical Plant off Train Loading.
Players can also find the Cymbal Monkey Toy on one of the Arches of the Church. And lastly, on the border's edge near the Industrial Park, players find the final artifact in the Maxis BND Badge between the sacks of the road blockage. These 12 artifacts give enormous progress towards completing the achievement of finding all 25 artifacts in the game.
ADVERTISEMENT
Article continues below this ad