Blake Griffin's Shocking Trade Analysis
Published 02/01/2018, 4:49 AM EST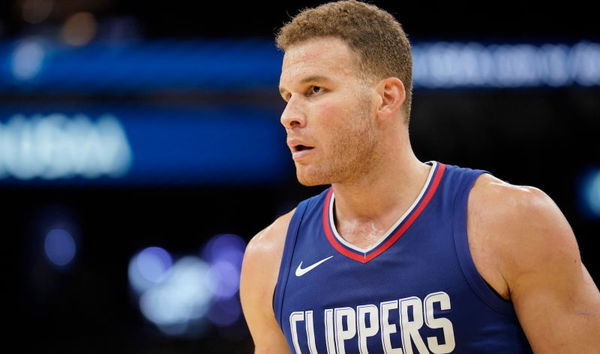 ---
---
Blake Griffin's trade will cause a re-think of the NBA collective bargaining agreement. That agreement ensured that players who had met certain criteria, could sign larger contracts with the teams that drafted them. This would make elite level players stay with their teams.
ADVERTISEMENT
Article continues below this ad
Blake Griffin, a career Clipper's player signed a 5 year, $173 million deal with the franchise in July 2017. He wanted his legacy to remain as a Clipper and the team looked eager. January 2018, before completing even a season in his new deal, he will be suiting up with Detroit. In a move that shocked the entire NBA, Blake Griffin was traded to the Pistons on 29 January. The details of the move
Detroit Pistons acquire: Blake Griffin, Willie Reed, Brice Johnson
Los Angeles Clippers acquire: Avery Bradley, Boban Marjanovic, Tobias Harris, 2018 protected first round pick and 2019 second round pick.
ADVERTISEMENT
Article continues below this ad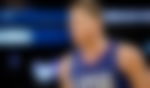 While it is shocking, it can't be said the Clippers did not lose much salary space, but acquired future draft picks. Harris and Bradley should help the team remain competitive. Now that the shock of the trade has dissipated, it's time to see what the teams really get? Is it enough to improve their prospects?
Gains of the Pistons.
The Pistons gained the deals centrepiece, Blake Griffin. A 4x All-NBA and 5x All-Star, the power forward is averaging 22.6 points, 7.9 rebounds and 5.4 assists a night. He has added 3-point shooting to his arsenal and is shooting a career high 78.5% from the field. He is a point forward and can do it all. However, he also is a gamble. After missing 2009-10, he played most of the 4 seasons. He has missed 100 games from 2014-15 onwards. Being this injury prone, it's a gamble to pay him the full duration of the contract. Of course, if it works out, then the Pistons are in luck. If not, they'd have to give up quite a few assets to move him on his contract. Blake has the talent, just not the health.
Willie Reed can be a useful 2 unit or reserve player for the team. He can at least play for a few minutes at the centre, giving Drummond some much needed rest. Brice Johnson does not seem likely to get significant time on the team.
At the other side, the loss of Tobias Harris and Avery Bradley can be a loss and opportunity.  While their productivity and impact on the team are undeniable (both having career years), they would not be available for long. Bradley is a free agent this summer and would be commanding a much higher paid contract. Harris is contracted till the end of 2018-19.
ADVERTISEMENT
Article continues below this ad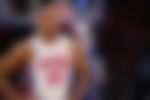 What do the Clippers gain from this?
The Clippers lost 2 of their 3 influential team players in Paul and Griffin. Their production is difficult to replace but not impossible. First, Tobias Harris has been averaging 18.1 points, 5.1 rebounds and 2.0 assists a night. On top of that, he is shooting a career high 40.9% from 3-point range. Bradley on the other hand is an excellent defender and a decent attacking option. He's averaging 15 points a night on 40.9% shooting and 38% from 3-point range. His effort is always noted on the defensive end of the floor. Boban is a raw player that could be moulded into a reliable rotation player for the Clippers. The draft pick, especially first round pick will be beneficial, as the 2018 class is expected to be a great draft class with good talent.
ADVERTISEMENT
Article continues below this ad
There is a downside to the deal. Blake Griffin, for his talents was tied down for 4 seasons after 2017-18. Bradley is hitting free agency this summer, and Harris in 2019. Both are going to seek improved contracts, especially Bradley. This could cause a problem for the team's salary going forward, especially if they are entering a rebuild.
The Clippers have made 2 big moves this season. They might still not be finished. Rumours are still going around that Lou Williams and DeAndre Jordan are likely to be traded before the deadline. The Clippers do not want to risk losing them for nothing during free agency.