"Bless Him" – Former Olympic Medalist Reveals How Andy Murray Consoled Her at the 2008 Games
Published 08/07/2020, 11:01 AM EDT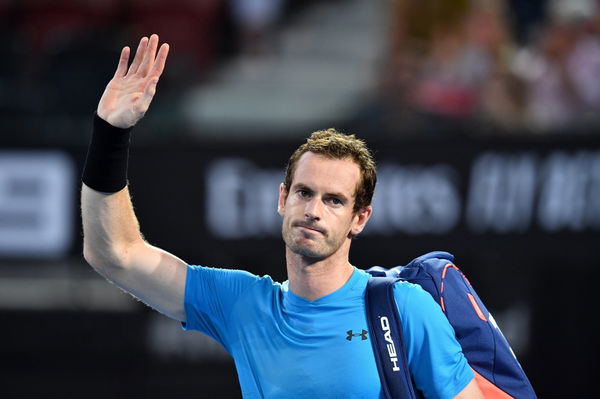 Former badminton Olympic silver-medalist Gail Emms spoke about the time when 21-year-old Andy Murray consoled her after a big defeat.
ADVERTISEMENT
Article continues below this ad
Emms also said that it was after their chat that Murray had a better appreciation for the Olympics. A two-time Olympic Gold winner himself, Murray has lost many finals and key matches too in his career.
Emms described an incident back in 2008 at the Beijing Games when Emms lost in the quarter-final.
ADVERTISEMENT
Article continues below this ad
Andy Murray knew what I needed to hear, says Emms
"Andy and Jamie were flatmates of mine in Beijing. I think for them it (Olympics) was a new concept they heard. I don't think Jamie had played the Olympics before and Andy was new to the Olympic concept," Emms said.
"Murray had lost. Their mum Judy was a big badminton fan as well. We asked them to come and support us. We lost. There was a bus going to the Olympic Village. I walked on to it and the only seat left was an empty seat next to Andy Murray," she added.
She then went on to say how Murray calmed her down after she was almost inconsolable.
"I saw his face because I was crying my eyes out. His face was like 'Oh god, no crying Gale'. I told him to talk about anything but badminton. The poor boy, I scared the hell out of him and he was like 'um, okay'," Emms continued.
"Bless him. For 45 minutes he talked about anything and everything. His dog, his new house, his training, whatever. And I just needed that. I wanted to not talk about badminton. I wanted to talk about normal life and things that have a perspective. And he got that instinctively that's what I needed," she further added.
When Murray realized the importance of the Olympics
Emms went on to say that Murray later even sat her down and got her dinner at the village.
They talked further and it was then he realized that it was Emms' last match ever.
Many believed back then that Murray did not give due importance to the Olympics. They said he did not have the best attitude coming into the Games.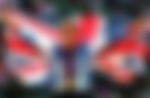 Emms said that it was during their chat that he realized how devastated he would be if in her place.
ADVERTISEMENT
Article continues below this ad
Emms then went on to give Murray a piece of her mind about the importance of the Olympics.
"I said that this is our pinnacle and you just treated it like, 'Eh, it's just the Olympics'. I think he learned his lesson because he went on to do pretty well in the Olympics," she added.
Murray then went on to win the gold medal at the 2012 and 2016 Games.
ADVERTISEMENT
Article continues below this ad
Source – 'Sport and the Feels' podcast