Bloomberg Reveal Sony's Original Price Plan for PS5 Titles
Published 11/10/2020, 5:59 AM EST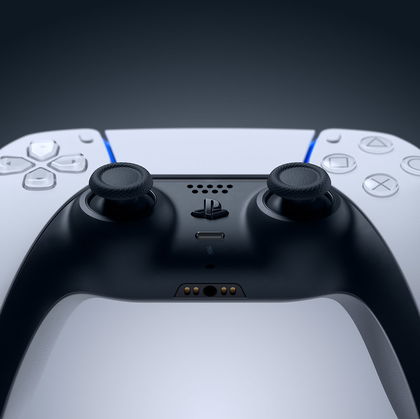 ---
---
The gaming community has been yearning for the month of November to kick-start the next generation of gaming with the launch of the two consoles. However, looks like gaming will not just be next-gen in terms of immersive experience and powerful hardware, but also in terms of prices. Recently, there have been increasing concerns among the community when it was revealed that PS5 games will be priced around $70.
ADVERTISEMENT
Article continues below this ad
Further reading: Spider-Man: Miles Morales: Miles Promises to Protect His City in Latest PS5 Launch Trailer
Given the situation we are dealing with right now globally, the increasing prices of video games have sparked some anxiety among gamers. The planet has been dealing with an economic crisis amidst this whole pandemic situation. Moreover, video game prices have not gone up at this rate in 15 years, according to a report by Bloomberg.
ADVERTISEMENT
Article continues below this ad
Bloomberg's report says:
"Inside publishing houses, a price hike has been plotted and dissected by executives for years. They point to inflation, as well as the ballooning cost to develop triple-A games, as justification. At one point, Sony discussed going even higher before settling on $70.
"Many of the game executives requested anonymity, apparently because they recognize the move is unpopular. In many cases, companies won't acknowledge the fee increase, saying only that prices will vary by title."
Videogames for PS5, PC, and Xbox are experiencing a massive price hike after almost 30 years
ADVERTISEMENT
Article continues below this ad
Bloomberg further reports that Sony has been toying with the idea of increasing game prices for a while now. A Sony spokesperson said that doing so is 'reflective of the growing development resources needed for these ambitious games.'
Sony's strategy for pricing these next-gen titles is to sell the launch titles at $50, and the biggest titles at $70.
Video games were available for $60 back in the '90s. Titles have rarely crossed the $60 mark, even until now. Moreover, the inflation situation was not as bad back then as it is today, nearly 30 years later. With inflation and reduction in the value of the US Dollar, commodities are sure to become more expensive. Game production is an expensive project as well. Production houses have used this as a justification for this price hike.
ADVERTISEMENT
Article continues below this ad
Now, looks like this price issue will be persistent until production houses come up with a strategy to avoid this. As a result, we might see the rising popularity of pirated downloads. Xbox has introduced the Game Pass, which offers a huge catalog of titles at a monthly $10 subscription to curb the issue.