"Boooo": Madison Keys and Tennis Community React to ATP/WTA's Discontinued Service
Published 12/24/2020, 4:22 AM EST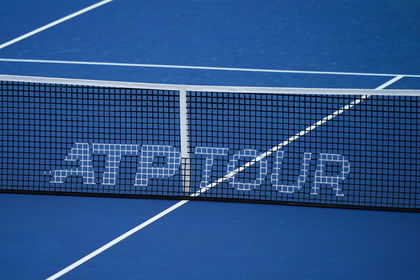 ---
---
Both the ATP and WTA recently announced an end to one of their long-standing collaborations. In what was a relief to tennis fans, ATP and WTA came together to have a unified application for fans to keep a check on both ATP and WTA's live matches. But now that app won't be working on mobile and desktop devices in 2021. This has upset players and rest of the tennis community.
ATP and WTA announced the discontinuation of the app yesterday. Both the organizations tweeted the same statement and delivered the disappointing news. It said, "The WTA and ATP have announced the discontinuation of the ATP/WTA Live Scores App across all mobile and desktop platforms. As a result of changes made to the data feed, the app is no longer able to support the technical requirements of both the ATP & WTA."
The ATP now recommends that users download the ATP app to track the live scores of matches, whereas the WTA has asked its viewers to go to its official website to check the scores. ATP's statement further said, "From today, mobile users will be redirected to the official ATP App, the home of ATP Live Scores which offers an enhanced user experience, and to a dedicated WTA Live Scoring page on http://wtatennis.com."
Other digital services by the WTA and ATP that trouble tennis fans
Digitally, tennis is becoming a headache for fans. To watch tennis matches, one will now require a subscription to two different platforms. ATP matches are streamed on 'Tennis TV' whereas the WTA matches are streamed on WTA TV. Grand Slams are fine as they happen under Grand Slam banner, but the other tournaments are different regarding the WTA and ATP.
This also raises further doubts on the long thought out unification of the two tours. This merger conversation started during the mid-season break and has seen a steady momentum. But this discontinuation of the app is a setback in the efforts to unify the ATP and WTA.
This move has seen vehement opposition from journalists, players, and fans on Twitter. Madison Keys and several others are upset with the discontinuation.
Madison Keys reacts to the discontinuation of the ATP/WTA App