Boring, Boring Chelsea?
Published 05/01/2015, 10:46 AM EDT
By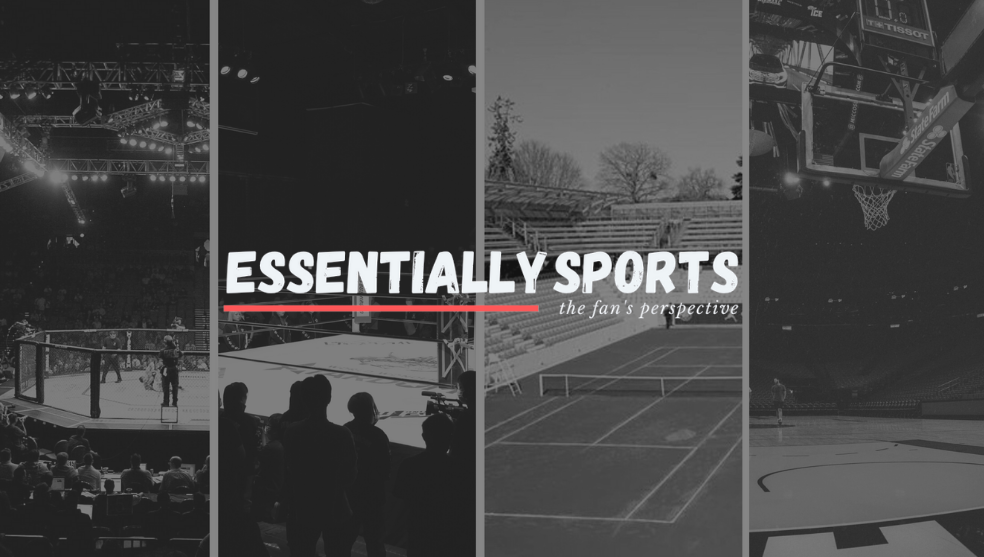 While Arsenal fans chanted "Boring, boring Chelsea" on Sunday afternoon after a goalless draw at the Emirates, the Blues moved an inch closer to clinching their first Premier League title in 4 years. The last time Chelsea won the title was after a gap of 3 years when Carlo Ancelotti (who also ended the long wait of La Decima at Real Madrid) brought the Premier League crown to West London in 2010. Since then, the Premier League trophy has rotated in Manchester until now, when Chelsea fans will finally celebrate victory well deserved. 4 years is too long for a club like Chelsea who have been competing at all fronts since Roman Abramovich took over in 2003.
ADVERTISEMENT
Article continues below this ad
Abramovich brought in a young Jose Mourinho a decade ago who had recently won the UEFA Champions League with Porto. The Portuguese hit the ground running and made Chelsea the English Champions in his first season in charge after 50 years. He even ensured they retained their crown the following season. The fairy tale though ended and Mourinho was sacked as Chelsea manager. Jose Mourinho was succeeded by Avram Grant who was succeeded by Luiz Felipe Scolari who was then succeeded by Guus Hiddink. None of them could give Abramovich the brand of football or the success he wanted Chelsea to possess. Ancelotti finally brought in the success Abramovich wanted as he won the Premier League and FA Cup double in his first season in charge but even he had to face the wrath of Abramovich as he was sacked the following season after Chelsea failed to win anything. Since Ancelotti, Abramovich got André Villas-Boas, Roberto Di Matteo and Rafa Benitez but even they did not satisfy Roman Abramovich.
All this and Mourinho finally completed his 'cycle' and came back to Chelsea as 'The Happy One'. While he saw Chelsea as 'Little Horses' last season, they behaved as dinosaurs in this one. Not only they hold a 13 point lead over Manchester City and Arsenal in what is known to be toughest league in the world, they have scored goals for fun and played some wonderful football over the course of the season. Cesc Fabregas who was brought in last summer has chipped in with 3 goals while assisting for 16. Diego Costa who was also brought in last summer has found the net 19 times this season, having been missed a number of matches due to suspension or injury. Eden Hazard, who was adjudged the PFA Player of the Year this Sunday, has been their stand out performer this season, often being unplayable at times. While Hazard, Costa and Fabregas were being ruthless in front of goals, Nemanja Matic, Thibaut Courtois and John Terry have been rocks in front of their goal.
ADVERTISEMENT
Article continues below this ad
Their form, at both ends of the pitch have made them stay at one and the correct end of the points table. They have been at the top of the table since the season began and have went on to cement that position during the course of the season. They even got knocked out of Europe without losing a single game. The 13 point lead is just a show off, their form over the course of the season says it all.
ADVERTISEMENT
Article continues below this ad
While Chelsea have played with flair and ruthlessness in front of goal for the first half of the season, they have been tactically disciplined and rock solid behind over the last couple of months. Surely there has been a dip in form after being knocked out of Europe, but they have made sure they do not allow their rivals to catch up. They have been poor against teams like Stoke and Hull but they played as a unit and got the maximum points.
Mourinho is often said to be a tactical genius, well, he is one, but his greatest asset sometimes is respecting the opponent . Last April, he took a depleted Chelsea squad to Anfield to face high flying Liverpool who was well on course to their first title in 24 years. He derailed the high flying Liverpool convoy and his players were fantastic. They stopped the attack of Luis Suarez, Raheem Sterling and Daniel Sturridge who were not able to stop scoring all season. If anything, they made the last few weeks of last season more interesting and not boring. Fast forward one year and he again respected the form and play of the opposition by stopping high flying Manchester United who were on a four match winning run and came into this match after a 4-2 drubbing of their cross town rivals Manchester City. Chelsea sat back, soaked up the pressure and scored off one Manchester United mistake. Similarly, he respected the football of Arsenal and got a point off a strong and in form Arsenal team. Surely, it wasn't entertaining but if you like to be entertained, you should instead watch a sitcom and not football. Mourinho earns his money by winning trophies, not by making sure that millions watching his team get their money worth.
Chelsea has been anything but boring over the last 12-15 months. While the football world has been calling them 'boring' for the last few weeks, like it or not, they will be Champions and nobody would be able to argue after that. In 10 years, when you would look at the stats for the 2014-2015 season, you would not see a * with a note saying "Chelsea played with 10 men behind the ball". All it would say is 2014-2015 Champions – Chelsea. You can ask any great manager, what would he like to be at the end of May, and every one of them would tell you that they would like to be the League Champions. Not the highest amount of possession, not the most number of passes, not the most number of shots, none. All what matters at the end of May is the name of the team on the trophy and it will be Chelsea. Maybe Mourinho is right; "Boring is 10 years without a title".
ADVERTISEMENT
Article continues below this ad
Edited By : Akanksha Agarwal