Boris Becker Slams Australian Open 2021 Organisers, Says Their Conditions Are Not Fair
Published 01/22/2021, 5:03 AM EST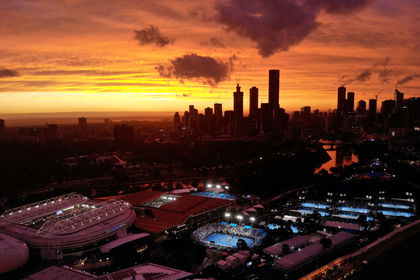 ---
---
The Australian Open 2021 is receiving a lot of bad press on account of its quarantine conditions. Recently, the retired German legend Boris Becker questioned the fairness and reasonability of the 'Happy Slam' organizers.
ADVERTISEMENT
Article continues below this ad
Firstly, the decision to have separate two bubbles, for elite players and others, didn't sit well with everyone. Then a lockdown on players whose planes had COVID positive cases caused a lot of displeasure.
Presently, 72 players are locked in their hotel rooms and will not train until one week before the main event. According to the 6-time Grand Slam champion Becker, it is not an ideal situation for them.
ADVERTISEMENT
Article continues below this ad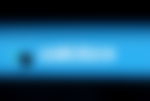 Furthermore, the former World No. 1 also talked about the difficulties the locked players will face ahead. They will not be as ready as the others are in time for the Grand Slam tournament.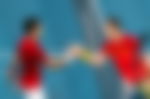 Boris Becker asks the Australian Open 2021 organizers to be reasonable
Many players are posting about their training routines inside their rooms; however, they won't see a tennis court very soon. Moreover, they cannot even open the doors of their rooms, unless it is to pick up food.
"When they come out of quarantine, they haven't even been out in the fresh air, haven't played tennis," Becker said. "No matter how many steps they've taken in the room, they haven't played ball," he added. "And then they have a week to prepare for best-of-five (set) matches, at least for the men, in the hot conditions."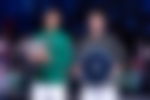 Compared to players who practice for five hours outside the room every day, the locked players are in a disadvantageous spot. Boris explained that their pre-season hard work has also gone in vain. The German legend continued, "That task doesn't really work. All the winter preparation was for naught. You have to ask yourself whether these are fair conditions for everyone."
ADVERTISEMENT
Article continues below this ad
The situation is not the same for every player in the Australian Open bubbles. But given the strict mandate to contain the spread of the coronavirus, the organizers are out of options.
Boris concluded, "As an organiser, you have to ask yourself: is this right, is this reasonable?" While it may not be, the players are cooperating well and looking forward to battle for the title.
The Australian Open will begin on February 8, but before that, there are many events for players to get themselves ready. Hopefully, things will run smoother once the tournaments start. What are your predictions for this year's AO title?
ADVERTISEMENT
Article continues below this ad
WATCH: Novak Djokovic Delights Adelaide Fans by Putting up a Dance Show