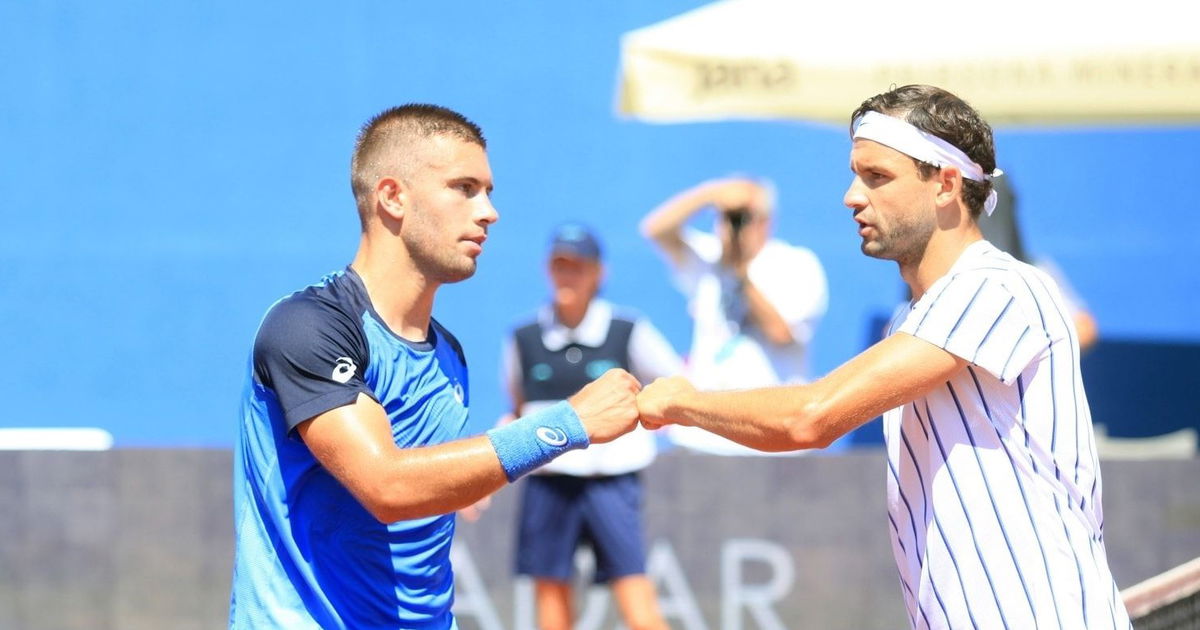 Grigor Dimitrov recently tested positive for COVID-19, forcing organizers to cancel the Adria Tour. The Bulgarian, feeling unwell, withdrew from the event after losing to Borna Coric on Saturday. Soon after, the final between Novak Djokovic and Andrey Rublev was canceled. Unfortunately, it looks like the damage was already done.
Dimitrov apologized to his fans and fellow professionals following his withdrawal from the event.
"I want to make sure anyone who has been in contact with me during these past days gets tested and takes the necessary precautions.
"I am back home now and recovering. Thanks for your support and please stay safe and healthy."
Also Read– "I am So Sorry For Any Harm" – Grigor Dimitrov Tests Positive For Coronavirus
Borna Coric pays the price
Borna Coric has now tested positive for the virus as well. The Croatian took to Twitter to announce the news, urging anyone who has been in contact with him to get tested as well. He also assured his fans and the community that he was feeling well and devoid of any symptoms.
— borna coric (@borna_coric) June 22, 2020
Following the rapid spread of the virus, the ATP and WTA acted in a timely fashion. Both associations unanimously suspended the season in March. This worked out well and most players were safe and sound from the virus.
Organizers of prominent events like Wimbledon and multiple Masters canceled the tournaments in order to avoid further damage to public health. While there were signs of the tour getting back on tack sometime this year, all that could very well change now.
However, two high-profile players in Dimitrov and Coric testing positive is sure to set the alarm bells off. The Adria Tour also featured Novak Djokovic and Alexander Zverev, who may well have contracted the virus as well.
It was Novak Djokovic who organized the Adira Tour. He faced his share of criticism, first for flouting social distancing norms at the event and then for canceling the final after Dimitrov's infection. However, looking at Borna Coric, it looks like it was the right decision.