Boston Celtics: Season Preview
Published 10/13/2017, 2:31 AM EDT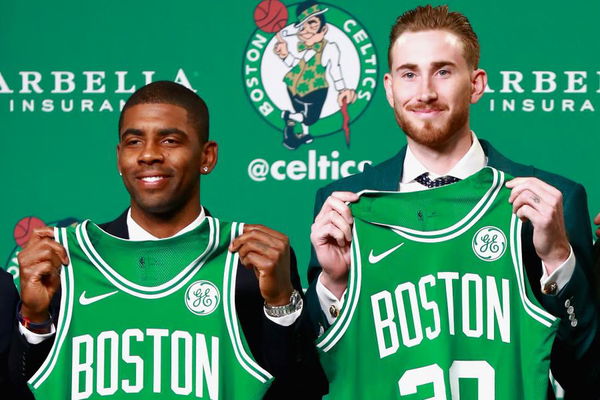 ---
---
Boston Celtics 2016-17 record: 53-29 (1st in eastern conference)
ADVERTISEMENT
Article continues below this ad
Gone: Isaiah Thomas, Avery Bradley and Jae Crowder.
Added: Kyrie Irving, Gordon Hayward and Marcus Morris.
ADVERTISEMENT
Article continues below this ad
In the 2015-16 regular season, Boston Celtics won 48 games before a first round exit in the playoffs. Last season, they won 53 games, were the top seed in east and reached the eastern conference finals. When we think about teams that came out of nowhere, we rarely, if ever, hear about the Celtics. They have improved out of proportions these last two seasons.
Boston on the Up and Up

It doesn't get any better for the Celtics. This might just be their season. They've added two all stars in Kyrie Irving and Gordon Hayward, who both had their best season so far last year. They have one of the best benches in the league. Their defence will have to be mended a little in the absence of Jae Crowder and Avery Bradley, their two best defensive players.
Gordon Hayward might come out overlooked in Kyrie's shadow but he's the their 2nd best defensive player after Marcus Smart. Hayward can also play off ball and still be an efficient scorer. Irving and Hayward will need to solve their equation sometime early, both of them being ball demanding players.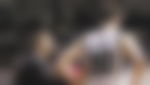 Gordon Hayward's reunion with his college coach Brad Stevens is also something very interesting, especially now with Kyrie sharing the court with Hayward. But when you have a coach who knows his players like Stevens knows Hayward, it leads to something special.
ADVERTISEMENT
Article continues below this ad
Celtics will have to go through more than a few problems. They're a very short team. Getting out-rebounded should not come as a surprise. It's also safe to say they will have their plate full on the defensive end of the floor.
Celtic Pride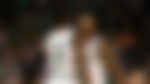 Danny Ainge is some businessman. Even after giving up so much for Kyrie Irving and trading away Avery Bradley to
Detroit
, they still came out stronger on the other side. They've been stockpiling assets for so long now that doesn't even make a major difference.
ADVERTISEMENT
Article continues below this ad
The dynamic back court of Jaylen Brown and Marcus Smart will be something to watch out for. Marcus Morris will add some much needed tenacity to a team that is one of the youngest in the league. Rookie Jayson Tatum is unlikely to flourish soon but will learn a ton about the game, just like Boston's top picks from earlier drafts, Smart and Brown.
This season is set to be one hell of a season for the Boston Celtics. Word.