Bottas and Lewis Hamilton Swap in Blatant Display of Team Orders
Published 09/30/2018, 8:11 AM EDT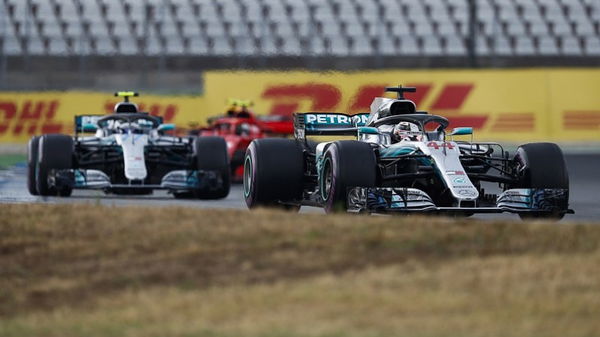 The issue of team orders reared its ugly head once again, courtesy the Mercedes AMG F1 team. Valtteri Bottas was running 2nd behind Max Verstappen but was ordered to make way for his teammate Lewis Hamilton. The Finn promptly backed right off, almost to a standstill and let Hamilton pass him.
ADVERTISEMENT
Article continues below this ad
It was the most blatant display of team orders where it seemed that Hamilton was practically gifted the overall race lead. At the race start, Bottas kept the lead from a hard-charging Sebastian Vettel and Hamilton. Vettel attacked a slow-starting Hamilton but the latter fought back.
The status quo remained unchanged with both Mercedes leading both Ferraris. Meanwhile, Max Verstappen scythed his way up the order and eventually took the lead when the leaders pitted. Both Red Bulls started on the yellow banded soft tyres and ran long, which explained why Verstappen found himself in the lead.
ADVERTISEMENT
Article continues below this ad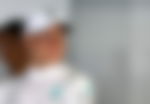 As Verstappen led the way, Bottas was hunting him down with Lewis Hamilton and Vettel chasing. When Hamilton pitted, he was briefly behind Vettel but soon overtook him, even though Vettel did not make it easy. In fact, Vettel and Hamilton somehow got away with a close shave. The two nearly collided at Turn 2 but managed to get the job done at the long-sweeping left-hander.
The order remained, Verstappen, Bottas, Hamilton, Vettel and Raikkonen. Then, Bottas was told by the team to let Hamilton pass. What followed was Bottas slowing right down and Hamilton blasting past. The move was so sudden that it almost seemed like he had a problem with the car. But immediately after letting his teammate through, he accelerated and kept Vettel at bay. From that point onwards, till the end of the race, the status quo remained the same, except for Verstappen pitting.
Here is how Twitter reacted to the move
Can't understand people moaning about Hamilton passing Bottas. Team orders are just team strategy. They want their driver to win the championship and their car to win the constructors? Logical. #RussianGP

— Bear (@danisburke) September 30, 2018
https://twitter.com/annkica/status/1046368477987131392
ADVERTISEMENT
Article continues below this ad
ADVERTISEMENT
Article continues below this ad