These stats are proof that Bottas had a very bad season
Published 12/02/2018, 6:21 AM EST
By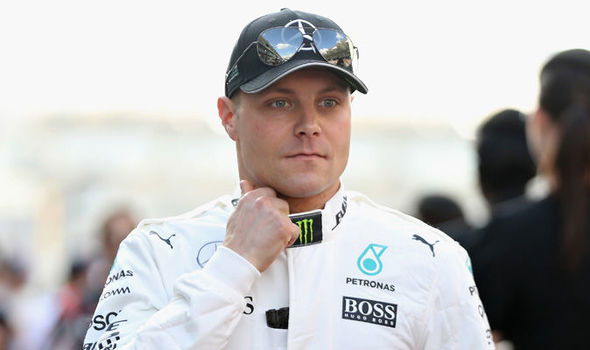 Valtteri Bottas completed a second year with Mercedes as teammate to Lewis Hamilton at the Abu Dhabi Grand Prix. His first year in 2017 yielded three victories- in Russia, Austria and Abu Dhabi, which were also his first taste of the top step of the podium in F1.
ADVERTISEMENT
Article continues below this ad
However, consistency eluded him and Hamilton's superiority prevailed as the Brit took his fourth world championship. Nonetheless, it was a good start to his career in a top team and Bottas was expected to kick on from there and deliver more solid and consistent performances in 2018.
Those plans went awry as Bottas could not manage a win all season, though he did come close in Azerbaijan and Russia. In the former, he ran over a piece of debris and his tyre exploded while we all know what transpired in Russia, a weekend which he had absolutely dominated from start to finish (well, not quite).
ADVERTISEMENT
Article continues below this ad
Everyone is talking about how Bottas had a poor season but we have got some statistics for you to back up those claims. Have a look:-
1. First Mercedes driver to go win-less in a season since 2012:
After his fifth-place finish at the last race in Abu Dhabi, Bottas became the only Mercedes driver to not win a Grand Prix in the entire year for the first time since 2012. That year, seven-time champion, Michael Schumacher, went winless after his ill-judged return from retirement to help out close aide, Ross Brawn.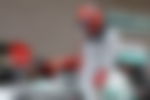 Mercedes re-entered the F1 fray in 2010 and did not have a great time till 2013, though both Hamilton and Rosberg managed victories that season. Since 2014 though, their form represents that of Ferrari during 2000-2004, winning five consecutive drivers' and constructors' standings.
2. Most second-places in a season without victory: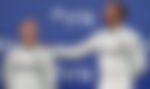 Bottas actually started his season poorly in Australia, when he crashed in qualifying and started way down the field though he fought his way back in the points to finish eighth. After that, he enjoyed a good run of races, looking strong until the mid-season break.
This included second places in Bahrain, China, Spain and Canada. In two of those races (Bahrain and China), he could have been victorious but he was not brave enough to overtake Vettel at Bahrain and was helpless in China as Ricciardo dive-bombed his way to victory.
The Finn went on to take three more second-placed finishes at Germany, Russia (again could have taken victory at both but was instructed to not attack Hamilton) and Japan to take his tally to seven, which made him the holder of the record of having most second places in a season without ever ascending the top step of the podium.
3. Third time when teammate to the champion did not win a race:
ADVERTISEMENT
Article continues below this ad
Bottas could probably be called the greatest supporting driver ever (we did not think that title could have been taken by anyone other than Rubens Barrichello, but here we are!). His poor weekend at Abu Dhabi again condemned him to a record which he would not preferred to be a part of- he became the third driver to not win a race in the same season when his teammate was the champion.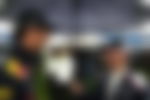 The first two on that list are Rubens Barrichello, who went win-less in 2001 when teammate Schumacher won the second of his five titles with Ferrari; and Mark Webber, who failed to win a single race in 2013, when teammate Sebastian Vettel won his fourth consecutive world title with Red Bull.
ADVERTISEMENT
Article continues below this ad
In conclusion, it can be said that after an inauspicious start at Australia, Bottas actually pulled up his socks to deliver good qualifying and race performances but luck just did not favour him then. Post the mid-season break though, he himself tapered off and could not replicate his early season form..
He looked set to take third place in the drivers' championship but a run of four consecutive fifth-place finishes towards the end of the season ensured that he finished fifth in the championship. He'll be looking to put this season behind him and start afresh in 2019, possibly even launching a title bid to stay at Mercedes beyond next season.