Bournemouth 2-1 Manchester United: 5 Talking Points
Published 12/13/2015, 5:11 AM EST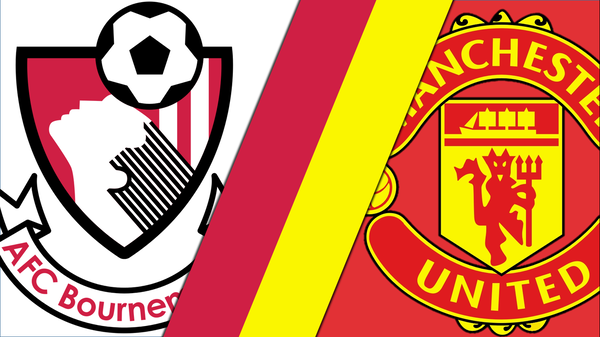 ---
---
A meagre 11 million fans compared to the 73 million, that flock to Old Trafford for home games.
ADVERTISEMENT
Article continues below this ad
30 million pounds vs 379.5 million pounds. 
AFC Bournemouth 2-1 Manchester United. Van Gaal's men went into this game looking for some comfort after a massively disappointing defeat to Wolfsburg in the Champions League that knocked them out of the competition at the first hurdle, but instead faced further heartbreak. It is ironic how Joshua King, a United academy graduate who was deemed not good enough for them, was the one to put them to the sword. There can be no excuses. Only one team showed up and United didn't deserve even a point out of this game. Here are 5 talking points to take away from the encounter.
ADVERTISEMENT
Article continues below this ad
1. The injuries pile on
Manchester United have been hard done by. They went into this game with eight injured players and were without Bastian Schweinsteiger, who was serving his first of a three-game ban. United were forced to send out a massively inexperienced squad with two of the back four making their full Premier League debuts in full backs Varela and Borthwick-Jackson while Paddy McNair was forced to play at center-back alongside Daley Blind in the absence of Chris Smalling. However, Jesse Lingard made matters worse today after he pulled up short in the first half. Phil Jones came on in the last 10 minutes of the game in what might as well be the only real positive that Louis van Gaal can take away from this game. Morgan Schneiderlin may return for United's next Premier League game and Van Gaal will be praying for the speedy recovery of captain Wayne Rooney and defender Chris Smalling. Despite the amount of money spent in the Van Gaal era so far, United's squad depth is appalling and thus, their youth players are being forced into action.
2. Alarming lack of urgency from Manchester United
Never has a kitchen sink been flung more times anywhere else than in Manchester. Yet, of late, it looks like their  factory has stopped producing sinks. The last 10 minutes of a Manchester United match were usually Helter Skelter. A time where everyone would be on the edge of their seats with their hearts in their mouths and fists clenched so tight as if life depended on it. All of that has disappeared. There is no excitement in the football anymore. It could be the first or the last minute, but United just don't seem to care. There is no desire to score goals, to do everything possible to win. A club that used to consider draws as bad results now crave for that one point as long as it isn't defeat. United need to do more. They need to press more, create more chances, throw more men forward, get more men in the box, they need to rediscover that sense of urgency that made them the undisputed comeback kings. A back pass to the goalkeeper in the 89th minute of the game is simply unacceptable.

3. Brilliant Bournemouth
Manchester United are having a nightmare but Bournemouth are having a party and after beating Chelsea, the "Cherries" found themselves another cake to add themselves to. They did everything better than United here, they pressurised, counter attacked beautifully when required, spotted a weak point and tried their hardest to exploit it, threw their bodies at every United shot, they showed dedication, liveliness and passion. Harry Arter in particular was very impressive and will be hoping Ireland boss Martin O'Neil was paying attention to the game. United's very own academy graduate was magnificent and they might rue their decision to sell him after the way he saved us.
ADVERTISEMENT
Article continues below this ad
4. Michael Carrick's influence on United is on the wane.
Last season, United couldn't be without Michael Carrick. His vision, his ability to create a chance out of nothing made him such an asset to United's season last year. United had a terribly poor record when Carrick wasn't playing but when he came back, things started to flow again. However, this season, he has disappeared. His sneaky passes, his ability to dictate play and move the team forward swiftly have all seemingly deserted him. Maybe his time in the first team is over. Father Time waits for no man and Michael Carrick's time in the first team may well be over. His legs can no longer give or take the amount of stress. United need to find a good replacement fast but make no mistake, it will not be easy.
ADVERTISEMENT
Article continues below this ad
5. Borthwick-Jackson cool as a cucumber
Relaxed, composed, Borthwick Jackson was one of the only positives of an otherwise depressing day for the Red Devils. At times, it became hard to tell whether he was really making his debut. He will not receive a lot of the credit he deserves because United ended up losing, but make no mistake, this kid has the talent and potential to make it big at Manchester United for years to come. It becomes harder to make much of an impact on a game when half your defence is experiencing first team football for the first time, but Borthwick-Jackson showed maturity that seemed beyond his years and Bournemouth and Matt Ritchie in particular were very quiet on the left, preferring to attack on Varela's side instead. With the injury crisis United are currently suffering with, Borthwick-Jackson could prove to be an incredibly important member to this team.