Bournemouth Vs Manchester United- Talking points
Published 08/14/2016, 1:19 PM EDT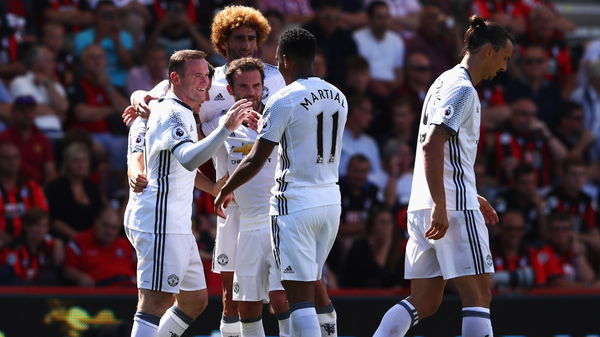 ---
---
With almost £110 Million spent. Manchester United went into the match, with a new enthusiasm, a new beginning if you will. With the arrival of big names, the likes of Mkhitariyan, Zlatan Ibrahimovic, Pogba and Bailly, it felt nothing could stand between the devils and the much awaited 21st English top club title. Mourinho's season opener saw him play away to Bournemouth. The club which went under a re-modelling after a poor season.
The game started rather slowly and United in the early quarters of the game played quite similar to their old ghost. And it took them almost 30 mins to get a hold of the match. It was just before the half time mark that a poor back pass by Bournemouth captain Francis saw Mata ironically give Mourinho's United a much needed goal. And then second half goals by Rooney courtesy a miss hit by Martial and later a beautiful long distance shot saw Zlatan announcing himself to the premiership. A 80th min comeback was staged by Bournemouth thanks to a blinding finish by Smith. The match ended 3-1 with United showing the depth in their current squad. Here are the major talking points from the game.

ADVERTISEMENT
Article continues below this ad
1. Mourinho seems to have it under control: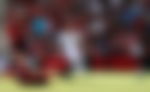 ADVERTISEMENT
Article continues below this ad
The new boss made many important changes after the the community shield victory against the Champions Leicester, bringing in a much lively Herrera in place of Carrick and poetically giving Mata a chance. Mourinho's team announced themselves to the world in a thumping fashion. Although United might not have looked the most convincing, yet in his own fashion Mourinho had drilled the team for the kind of start he wanted. Bringing in Schneiderlin for Martial after a two goal cushion is exactly he kind of tactics that makes Mourinho a result's man. Mourinho has his eyes on the trophy and with Pogba, Mkhitariyan and Rashford to still feature, Mourinho has arrived

2. Zlatan took to the opposition defense: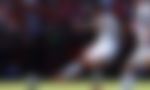 Zlatan Ibrahimovic showed why United are paying him such high wages. His chip pass to Rooney at the beginning of the second half was shear brilliance and his long range wonder goal showed his vision for goals. Zlatan has joined United after a brilliant season which saw him scoring 50 in 51. He also had another chance during the last 10 mins where he chose to pass the ball to new signing Mkhitariyan only to be intercepted by Bournemouth defense. If this is what Zlatan will bring in week in and week out, the Premier League is in for a show this season.
3. Rooney not at his best :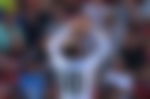 Wayne Rooney looked rather sluggish in the first half, missing a good pass by Valencia. Rooney missed out on many good runs too. Although he showed his class thanks to a miss hit by Martial which he chip headed over Boruc for United's second goal. Rooney also did well with his defensive duties back tracking on many occasions. But the United skipper needs to up his game if he wants a starting position after the arrival of Mkhitariyan and Pogba.
4. Valencia looked sharp:
ADVERTISEMENT
Article continues below this ad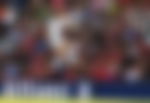 Valencia was undoubtedly United's biggest threat to Bournemouth. His runs were matched beautifully on many occasions by Mata and Herrera's passes. His crosses too were good although Boruc was able to contain most of them. Valencia was strong defensively as well, but his blistering forward runs were what troubled Bournemouth. Valencia looked sharp and will be one of the most important player for Mourinho's title challenge.
5. Eric Bailly looked the part:
ADVERTISEMENT
Article continues below this ad
If there were any doubts about Bailly's abilities, they've been put to rest thanks to a very solid performance at CB. Bailly dominated most air-duels and along with Blind provided a partnership which was pretty strong. Bailly was also quick and read many runs by Bournemouth's new boy Ibe. His positioning and passing also felt very confident. All in all a very positive start for Bailly in the Premier League.