All You Need to Know About Paris Fury
Published 03/19/2020, 11:29 PM EDT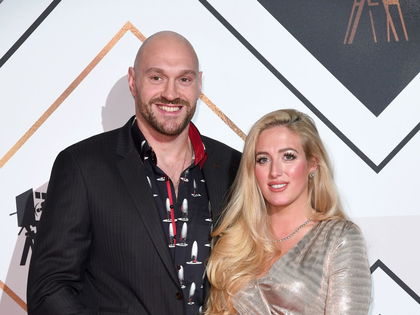 ---
---
The Gypsy King, Tyson Fury is arguably the greatest boxer of this generation after his emphatic win over Deontay Wilder. In Fury's battles with some of the greatest boxers of this era and his motivating battles with depression, few people have played crucial roles. And Paris Fury is one of them.
ADVERTISEMENT
Article continues below this ad
Who is Paris Fury
Paris Fury, earlier known as Paris Mulroy was born in the year 1989. She came from a gypsy family in Wythenshawe, Manchester. Mrs. Fury was brought up in a traditional traveler family in Doncaster, South Yorks. She graduated from the same high school as that of Tyson Fury with decent grades and also worked as a beautician.
ADVERTISEMENT
Article continues below this ad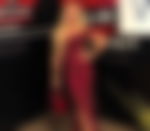 How did Paris Fury Meet Tyson Fury?
Tyson and Paris Fury came across each other at a friend's wedding 15 years ago. Fortunately, they happened to meet again on Tyson Fury's 16th birthday. Post which they started hanging out with each other during weekends and somehow clicked. The couple had a grand wedding on November 8, 2008, in Doncaster which had around 300 guests.
How many children does the Tyson and Paris Fury have?
Tyson and Paris Fury are parents to five kids in total, with the sixth on the way. She named her first daughter Venezuela Fury, who was born in September 2009. Then they welcomed Prince John James in 2011. After that, they were blessed with Prince John James Fury II in 2016. Valencia Amber Fury, who was the couple's second daughter was born in 2017.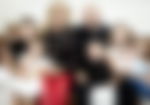 Lately, they welcomed Prince Adonis Amaziah into the world in 2019. Apart from all this Paris Fury also had to go through three miscarriages. Recently she mentioned in an interview on how she hid her miscarriage news from Tyson Fury before his comeback match with  Albanian Sefer Seferi.
This was what Paris Fury had to say:- "I was about eight weeks pregnant. Then on the day of the fight, I knew I'd lost our baby. I didn't mention it to Tyson before he went into the ring. Then straight after I told him and the next day we went to the hospital and it was confirmed."
As of February 2021, the pair are expecting their 6 child. The news broke on the show Loose Women, where Mrs. Fury is a regular guest.
What has Tyson and Paris Fury's marriage been like?
The ebullient boxer and Paris are married for about 13 years now. The path has not at all been undemanding for them. Tyson Fury had got trapped in a world full of depression, alcohol, and obesity. Due to this, he got quite away from his family and wife, Paris Fury. Paris Fury had a hard time combating with all of this, taking care of their children all alone and taking care of his husband as well.
She also said in one of her interviews that she wanted to leave everything and run away but her never dying love and fondness for Tyson is what stopped for- "I literally packed the car and the kids a few times. I'd think "how can I leave?" If you truly love someone you're not going to leave them to crash and burn.".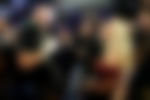 Tyson Fury before the launch of his book, Inside the Mask told in an interview that how he thinks of a marriage to be like-"It's not been an easy road. Life and being with someone for a long time isn't always easy. But Paris understands me and I understand her and what I think is this – all men are the same.
We're all a***holes anyway so you're better off with the devil you know than the one you don't. You're never going to get your perfect man or woman unless they're a Stepford husband or wife. If we focus on people's flaws then we're never going to be happy with each other. Everyone has good and bad points, everyone argues and gets upset for nothing some days, but the good times outweigh the bad so we crack on with it. It's called marriage."
ADVERTISEMENT
Article continues below this ad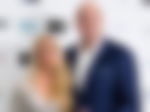 Paris Fury has been playing quite a salient and prime role in the amazing boxer's life. It is significant to see the couple going powerful and his wife Paris Fury stationing up with him in all segments of his life.
What does Paris Fury do now?
ADVERTISEMENT
Article continues below this ad
The wife of 'The Gypsy King' has multiple roles in the Fury household. However, she often appears as a guest on the show 'Loose Women'. Moreover, she is also the boxer's full-time nutritionist when he in the UK.