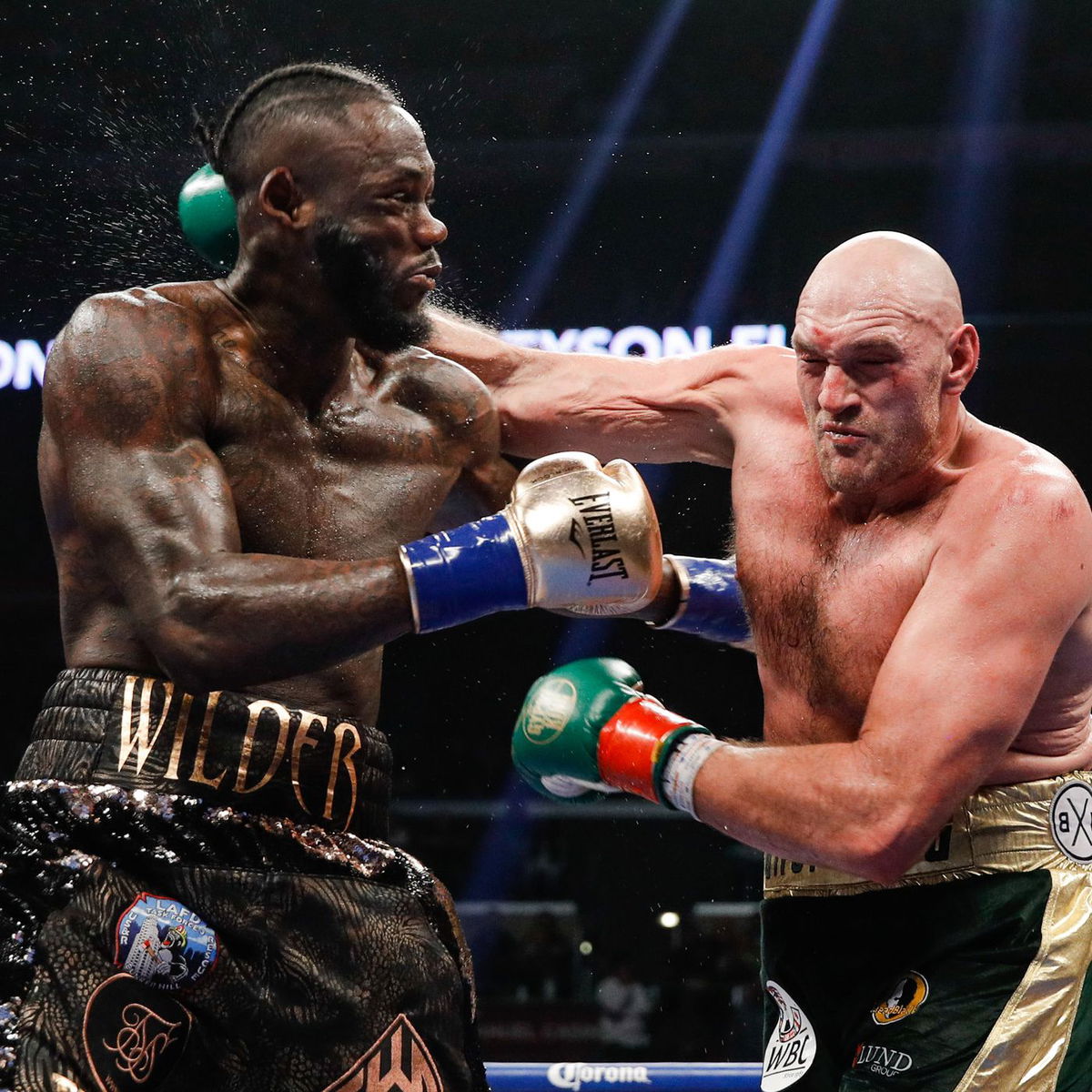 Tyson Fury bullied Deontay Wilder for seven straight rounds in their rematch. After getting hit with heavy shots in the seventh round, Wilder's corner was forced to throw in the towel to prevent any further damage.
Read: Deontay Wilder Gets Furious With His Corner For Throwing in the Towel
When the duo first clashed in 2018, it was a back and forth battle. Both men had their moments. Fury outboxed Wilder for the majority of the fight while Wilder was able to drop Fury twice in the match.
However, the rematch went completely different. Fury was levels above Wilder. Right from the start to the finishing sequence, it was the Tyson Fury show. The "Gypsy King" chased down Wilder while landing some heavy shots. Fury landed multiple knockdowns of his own.
Wilder's offense was completely shut by Fury. His ear was bleeding all over the place. Wilder displayed restricted movement throughout the match which made him an easy target for the Brit.
Deontay Wilder did not look the same: Coach Jay Deas
Wilder's trainer, Jay Deas blamed Wilder's entrance costume for the loss.
. @BronzeBomber making his way to the ring! #WilderFury2 pic.twitter.com/EPSRi7bYui

— Michelle Joy Phelps (@MichellePhelps) February 23, 2020
Wilder entered the arena in an all-black suit with encrusted jewelry. Although the costume was eye-catching, Wilder's coach believes that it did not do Wilder any good.
Jay Deas said that Wilder's legs did not look normal in the match.
"I know he came to the ring in the outfit, which was very heavy. I don't know if that had anything to do with it."
Lmao wow i thought i read all the excuses on twitter then i saw this interview with Wilders trainer Jay Deas, this man really out here blaming Wilders entrance outfit for being to heavy 😂😂😂😂😂😂😂😂😂😂😂 #WilderFury #furyvswilder2 #WilderFury2 pic.twitter.com/wwMmZONBI9

— Chewy (@Chewy9991) February 23, 2020
Even though many believe that Wilder's coach was making excuses, Wilder himself has acknowledged that he was the inferior fighter.
"The best man won on the night. My coach threw in the towel but I'm ready to go out on my shield." ," Wilder said, per BBC Sport.
Read: Did Deontay Wilder Pay the Price For Coming in Heavier Against Tyson Fury?