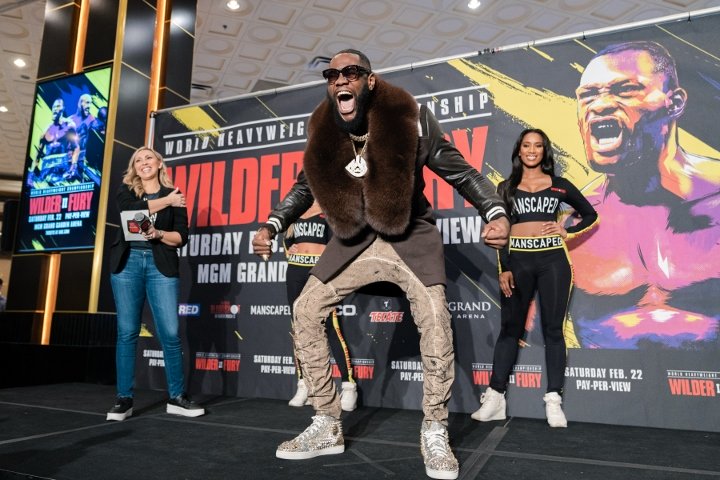 Deontay Wilder is currently the Heavyweight boxing Champion of the WBC. He has consecutively defended his title 10 times ever since he was crowned champion five years ago.
He is at par in terms of the number of title defenses with one of the greatest personalities in boxing history, Muhammad Ali. Deontay Wilder has stated many times that he idolizes Muhammad Ali, and to be on the same level as your idol is more than one can ask for. He said, "I never thought about being heavyweight champion of the world and being tied with my idol Ali."
Looks like Wilder is still not satisfied. Wilder stated that he aims to beat the record and make it "more amazing". There is but one hiccup that might disrupt his plans, and that hiccup goes by the name of Tyson Fury. As Part 2 of one of the greatest boxing matches of this generation, Wilder will face Fury this Saturday.
The last time the two met, they created history. The duel lasted the complete length of 12 rounds and was declared a draw. Thus, it is only logical that the upcoming event will be one that everyone will tune into. While Deontay did manage to knock down The Gypsy King in the last round, many argue that the fight was won by Tyson Fury.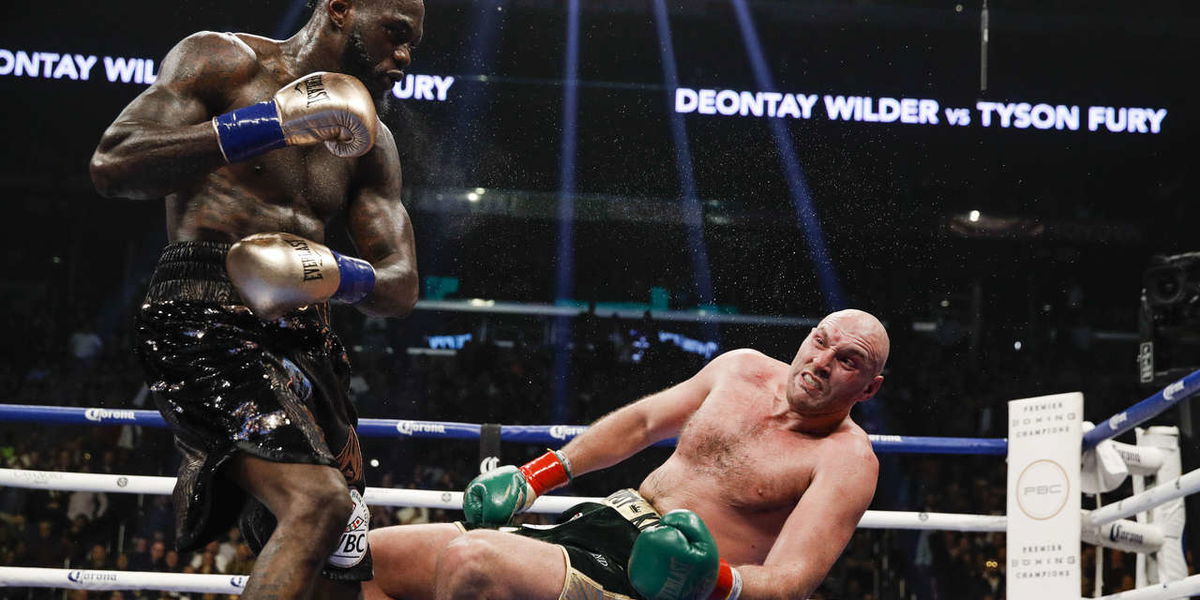 Also Read: Tyson Fury Gives a Huge Spoiler On Deontay Wilder Rematch
I will beat Fury with a devastating knockout: Deontay Wilder
Wilder went on to discuss his upcoming fight with Tyson Fury. He seemed confident of beating Fury and even divulged into how he plans on beating him. He said, "Once I've beaten Fury with a devastating knockout, I will go on even further to break the record and do more amazing things."
Fee Fi Fo Fum.
I can't wait to knock out this gypsy BUM.#WilderFury2 #BombZquad #GrandArrivals pic.twitter.com/CpVCbODrDY

— Deontay Wilder (@BronzeBomber) February 18, 2020
"Amazing things" is something that Wilder has constantly provided us with. The Bronze Bomber had only joined the Boxing World in an effort to provide for his daughter and never really had large scale plans. Today, he stands toe-to-toe with his idol and aims to achieve more.
Deontay Wilder has an extremely unique fight record. Out of his 42 wins, 41 were achieved by knockout. This adds huge credibility to his claim regarding the devastating knockout, but there is more. The only blotch on his otherwise flawless career is the one fight with Tyson Fury. the fight that no one won, the fight that will be decided on Saturday.
Will Wilder be able to come through with his promise of knocking Fury out? Will we witness a new record being set, come Saturday?