Floyd Mayweather "Might Want a Billion Dollars" to Be Featured in ESBC Boxing Game
Published 08/31/2021, 4:46 PM EDT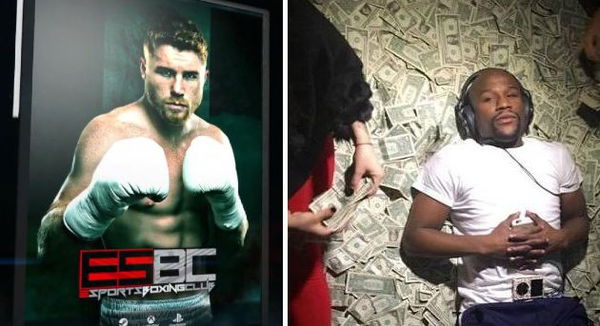 ---
---
In a recent interview, Jeff Mayweather shared his thoughts on the new hyper-realistic boxing game 'e-Sports Boxing Club'. He also teased the idea of Floyd 'Money' Mayweather featuring on the much-awaited video game. He revealed that he was aware of the game and that it is an exciting idea.
ADVERTISEMENT
Article continues below this ad
Jeff Mayweather highlighted that he was aware of talks of Floyd's inclusion in an upcoming video game. However, he pointed out that he is uncertain about the possibility of that happening. He believes his nephew, Floyd Mayweather, could have big asks that could be out of the budget limits of Steel City Interactive and Ten24 Media.
ADVERTISEMENT
Article continues below this ad
"Yeah, I know he's been talked about being on a game and things like that but I'm not sure, because I don't know if they can afford him. He might want a billion dollars," said Jeff Mayweather about 'Pretty Boy' featuring on the ESBC game.
The video game's developer Steel City Interactive showed an updated look at gameplay. It gave fans a glimpse into its various mechanics, a control system for evasion, combat, and combinations, dodging, weaving, blocking, and slips. Updates from the developers have generated quite the pre-launch interest in the game. While the release has been delayed indefinitely, boxing fans are now looking forward to getting a first-hand feel of the video game.
Everything you need to know about the ESBC boxing game
E-Sports Boxing Club is an independent studio based in Sheffield. The developer's studio comprises of new talent and industry veterans who have worked on some of the biggest AAA franchises. ESBC's developers reportedly created the video game to fill the gap and take the sport into the mainstream.
What started as a passion project could now possibly turn into the most advanced boxing game ever in terms of features, licenses, and scope for growth.
Fuad Abdul-Aziz, Community Manager at Steel City Interactive, revealed that they completely upgraded everything in June 2020 and essentially built the game again from the ground up.
"The title has come on tremendously thanks to our talented team. Almost every other week, the game improves to another level. However, even after release, ESBC will continually be developed as we will add more features into the game," said Fuad Abdul-Aziz.
ADVERTISEMENT
Article continues below this ad
The video game will include legends, current/former world champions & prospects. The roster will cover fighters from the UK, South/North America, Asia, Australia & various European countries.
Apart from the fighters, it will also incorporate coaches, promoters, cut men, and presenters.
The ESBC website displays a fighter roster that features big names in the sport. It includes Muhammad Ali, Joe Frazier, Canelo Alvarez, Tyson Fury, Claressa Shields, Katie Taylor, and more.
ADVERTISEMENT
Article continues below this ad
Who else would you like to see in this game?