Watch: Floyd Mayweather Gets into a Heated Altercation in Miami, Mayweather Accused of Assault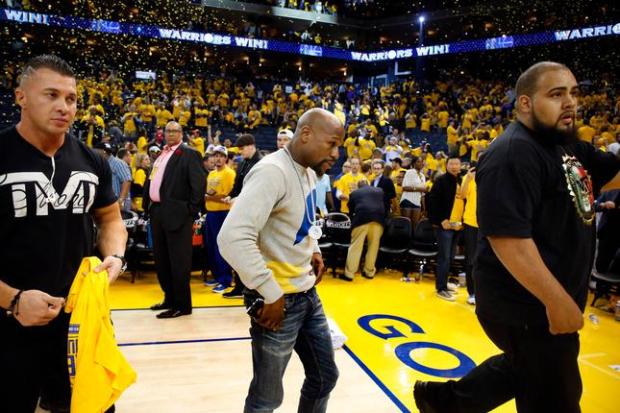 Floyd Mayweather ran into an altercation with a fan on February 1 at Miami hotel. He was under investigation for assault, but it seems all parties have agreed that Floyd assault the fan.
The altercation started with 32-year old Ricco Kimborough asking Floyd for a picture. But Mayweather found that rude as he responded with "I can't even get a good morning first?". Mayweather then declined the fan for a photo. Mayweather also yelled, "I'll beat you're a**,". His security tried to push away the fan to avoid any further altercation. 
Read: "You got beat up by a jobber": Colby Covington on Conor McGregor
Floyd Mayweather gets into a verbal altercation
Earlier TMZ uploaded a video showing the back and forth between Mayweather and Kimborough. In the video, Kimborough was seen yelling "I am a free man" while the security tried to diffuse the situation.
When Mayweather replied, "You can get this a**-whooping for free." Kimborough responded: "I get an a*s-whooping, I'll get all your money too! How about that."
Well, not so long ago Mayweather's former opponent, Conor McGregor got into a similar situation with his fan. When the fan asked McGregor for a photo, the former two-division champion threw his phone away to the ground. He later took the phone with him too.
From the video, this does not look like an assault from Mayweather. It was a verbal altercation between Mayweather and the fan. And it's not entirely clear whether the victim is blaming Mayweather for the assault or his security team. Mayweather is yet to issue any statement regarding the issue, but what do you make of this whole incident?