'I Don't Think He Could Hit Me if He Had a F**king Handful of Rice': Tyson Fury Dismisses Joe Joyce as a Threat
Published 09/25/2022, 2:59 PM EDT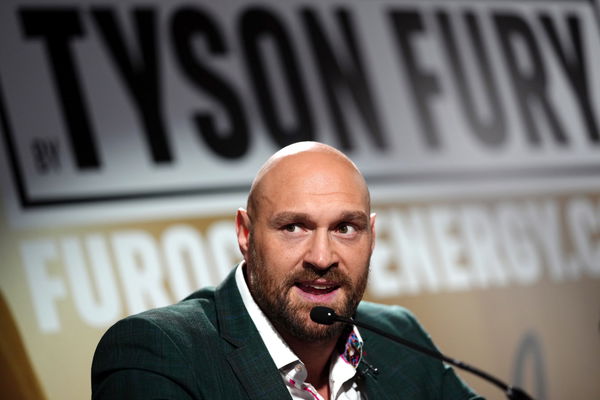 WBO interim champion, Joe Joyce, put the boxing world on notice after knocking out Joseph Parker in the 11 round of an epic heavyweight showdown. However, WBC heavyweight champion, Tyson Fury, doesn't seem to be too concerned about the rising heavyweight star.
ADVERTISEMENT
Article continues below this ad
After his victory, Joyce is now a title holder which has put him among the elites in the division. Moreover, he is now a mandatory challenger to Oleksandr Usyk's WBO title and could possibly face the Ukrainian boxer in 2023. Despite all this, The Gypsy King feels that his fellow countryman is not on his level.
ADVERTISEMENT
Article continues below this ad
In an interview with FrankWarren TV, Fury shared his thoughts on how a possible bout between the two would fare out. He stated that he doesn't think Joyce had any chance of connecting in a fight, let alone beating him. "He wouldn't land one punch on me in 12 rounds. I don't think he could hit me if he had an f****g handful of rice," said Fury.
Moreover, he claimed that although Joyce might be a big and strong fighter, he had the upper hand in both these aspects. "Listen he's a big man but I'm bigger he's heavy but I'm heavier. So that's it listen he's a good fighter but listen, it is what it is in the best in the world." he added
Joyce is currently undefeated in professional boxing and has a record of 15-0. However, he is 37 years old and not currently in his athletic prime.
Tyson Fury hands Anthony Joshua a deadline to sign their fight contract
Fury recently set his sights on a bout against Anthony Joshua after talks for a title unification bout against Uysk were dismissed. He offer 'AJ' a 60-40 split which the former champion had seemingly accepted. However, Fury has stated that Joshua has not yet signed the contract for their fight. The Gypsy King has now given Joshua a deadline to sign the contract before he calls off the bout.
ADVERTISEMENT
Article continues below this ad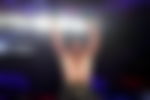 In the pre-fight presser before the Joe Joyce fight, he stated that he will give Joshua a 48-hour time period starting from the presser to sign it. "I was optimistic about three weeks ago, but it shouldn't be taking this long to sign a contract. We'll know by Monday anyway, because if it's not done by Monday then I'm moving on,"  he said. the ball is now in Joshua's court who might just need to agree to this given his recent loss at the hands of Usyk.
How do you think Joyce would fare against Fury? Let us know in the comments below.
ADVERTISEMENT
Article continues below this ad
Edited By: Manaal Siddiqui