Mike Tyson Falls Prey to the "Cringe Effect" of Henry Cejudo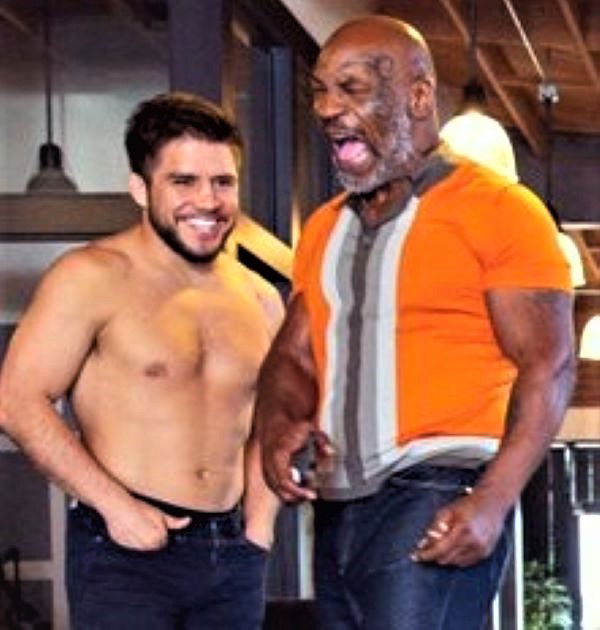 With Mike Tyson edging closer towards his return to the boxing ring, the world of fight sports is reeling in excitement. Every fight fan, and fighters too, are looking forward to the legend's comeback. Henry Cejudo joined the wagon of welcoming Mike Tyson back on the scene via Twitter.
The two share a lot of mutual respect for one another. This first became evident when Cejudo went as a guest on Mike Tyson's podcast, "Hotboxin' With Mike Tyson" back in 2019. Interestingly, Cejudo had said back then too, that "Mike's still got it."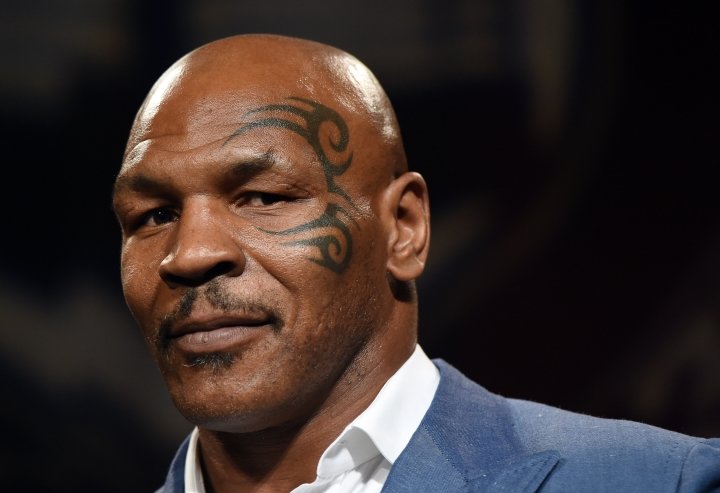 Fast forward a year, and we have "Iron" Mike claiming that the Gods of War have reignited his ego. And from the looks of his shape in the workout videos that he put up on Social Media, he looks no less than a God of War himself!
"TripleC" took to Twitter to share a picture of himself with Mike. Also in the photo was Cejudo's girlfriend, Amanda Dallago Cheves.
It's a classic watching uncle @miketyson cringe. The Triple C effect will have you bending. @amandadallagoc 👀 pic.twitter.com/GbM3DVLhO4

— Henry Cejudo (@HenryCejudo) May 21, 2020
Apparently, "The King of Cringe" succeeded in making the "baddest man on the planet" wince a few times too. Of course, it's pretty clear to gauge the reason behind Mike's painful expression.
Amanda Dallago is displaying quite a supreme amount of flexibility in the photo. With her legs going all the way from the back to the front with her chin on the ground, Mike's expression is a priceless and accurate depiction of what any regular onlooker would feel even watching the pose, let alone trying it out.
INTERESTING: One year passed, yet we see Mike Tyson and Henry Cejudo together in a somewhat similar sequence of events
The last time that Cejudo met Mike, his victory over TJ Dillashaw was still the talk of the town. And of course, with the fight came the controversial stoppage in Henry's favor.
Many believed that the referee called the fight to a stop very early. However, when Mike brought up the topic, Henry just said that he, too, would have preferred to have 10 more seconds to finish his opponent for good.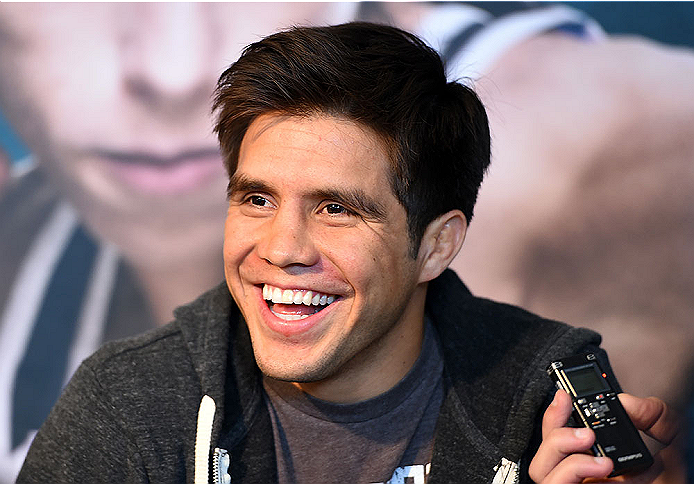 One year later, Cejudo found himself in a similar situation. He triumphed over Bantamweight legend Dominick Cruz at UFC 249. But Cruz thought that the referee's call for the stoppage was a wrong decision. Yet, Henry's reaction to it is the same as it was last year.
What do you think about the referee's decision at UFC 249?
Continue the conversation on the app, join other MMA fans on MMA Fans App