5 boxers that can succeed in MMA
Published 12/22/2020, 6:35 AM EST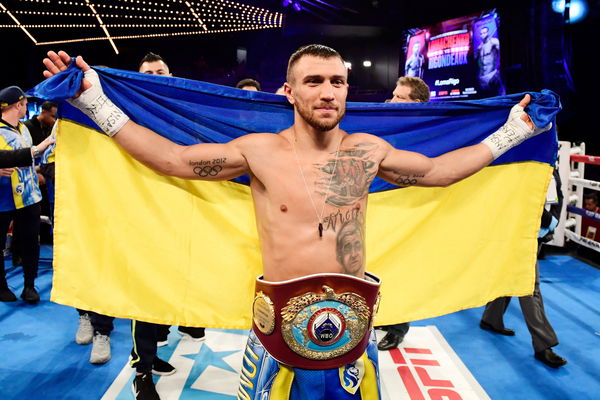 ---
---
Boxing and Mixed Martial Arts (MMA) hail under the common entity of combat sports but are poles apart from each other. The techniques, action, gameplan and even the managements are different, which separates them with some unique features.
ADVERTISEMENT
Article continues below this ad
However, boxers and martial artists are all fighters. That said, fans are always up to see a blockbuster crossover.
When UFC star Conor McGregor laced the boxing gloves against Floyd Mayweather in 2017, it brought two different sports under one roof.
ADVERTISEMENT
Article continues below this ad
Since then, several fighters have desired for the same, including a possible women's boxing clash between Bellator champion Cris Cyborg and boxing champion Katie Taylor.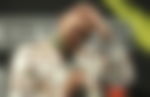 But not many boxers have made the journey to the cage. Unbeaten boxer Claressa Shields is one of the few to have desired for an MMA competition and has signed a deal with PFL.
So, we will see a boxer in the octagon soon. But, several other boxers might give a hard time to MMA fighters in their own zone.
Let us look at 5 boxers who truly deserve a chance inside the MMA cage.
5 boxing stars who can fight MMA in the future
There are umpteen on the list, to be honest.  Nevertheless, these five boxers have shown their skills for martial arts.
No, they didn't accept a fight yet. But looking at their performances and skills, it's not hard to depict them against an MMA fighter.
Vasyl Lomachenko
'The Matrix', one of the greatest lightweight punchers of all time trained Muay Thai in Thailand last year. A video of him throwing leg kicks got viral and grabbed global attention throughout the combat community.
Lomachenko's kicks were vile and had the power to cause heavy damage. While there's no doubt regarding his punching abilities, leg kicks can further turn him into an even deadlier fighter. He hasn't hinted at shifting yards, but if he does, it might alarm the MMA fighters.
Tyson Fury
The WBC heavyweight champion vowed to begin his MMA training with Conor McGregor a few months back. He is yet to act on the same, but Fury has already displayed his MMA skills inside the octagon with Darren Till.
After touting himself against the UFC heavyweights, the pugilist turned his attention to the boxing world. While he has achieved it all in the sport, Tyson Fury can turn his attention to MMA now.
Claressa Shields
Unbeaten boxer, 'T-Rex' Shields is at the Jackson wink MMA now. She is being sheltered with several UFC stars including Michelle Waterson, Jon Jones and Holly Holm. Needless to say, her MMA skills already look sharp.
She is training for leg kicks and grappling with Jon Jones guiding her. While she is being honed by the best MMA fighters, Shields has a promising future in the new sport ahead.
Clay Collard
The former UFC star transitioned into boxing and begun his pro career in 2017. So, he already knows what it takes to be a professional MMA fighter. While his boxing career is still active, he wants to try his hands in the PFL.
Well, MMA is not only about using your hands. It's a full combat mode sport where every part of your body matters. Being a former MMA fighter, Collard can re-enter the sport.
Ryan Garcia
The unbeaten boxing superstar has interacted and worked with several UFC stars. We aren't taking his appearance in the family feud for sure. But Garcia's internet videos with Francis Ngannou showcased his punching ability.
ADVERTISEMENT
Article continues below this ad
If the 22-year-old wants to make a move to MMA, it will be huge. He is still young and has a bright future ahead. While Ryan Garcia appears to be a hard worker, he can possibly attain success in MMA with sheer dedication and practice.
That said, boxing and MMA are still variant and contrasting. They represent fighting, but in different forms. But, the above-mentioned names can have a crack at both.
ADVERTISEMENT
Article continues below this ad
Do you think boxers can have a chance against fighters inside the cage?
Trending Stories