'You Are Joke Paul'-Vitor Belfort is Not the Guy Jake Paul Wants to Mess With
Published 12/25/2020, 6:00 AM EST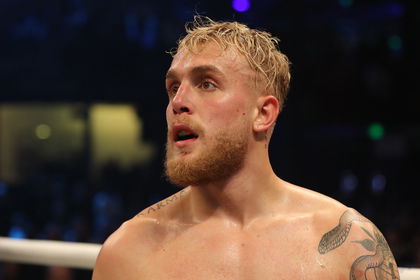 ---
---
Since his KO win against Nate Robinson in the undercard of Tyson vs Jones Jr. on November 28, Jake Paul has been calling out the UFC fighters for a boxing fight.
ADVERTISEMENT
Article continues below this ad
He has thrown challenges to umpteen MMA fighters, including the likes of Conor McGregor, Nate Diaz, and Ben Askren, with Askren looking to seal the matchup.
However, the 'One Championship' roster also has their eyes on 'The Problem Child' as Vitor Belfort recently expressed a desire to put the Youtuber boxer to sleep.
ADVERTISEMENT
Article continues below this ad
'The Phenom' ridiculed Jake Paul for his mockery over the MMA fighters and promised to outclass him if they ever lock horns.
He had a coherent message for the Youtuber, and it seems Belfort is one of the many fighters to be vexed with Paul's statements.
Recently, Jake Paul belittled the entire UFC roster, especially Conor McGregor. The incident brought the whole MMA community together as McGregor's former foe Nate Diaz also lashed out at Paul.
Meanwhile, Vitor Belfort also joined the tide and warned 'The Problem Child'.
The 'One Championship' fighter posted a video on social media, sending the whole combat community into a frenzy.
"Listen man, you want respect, You come into my world, this is my kingdom. Your kingdom is doing YouTube videos for the young generation," said Belfort.
He added, "When I was a champion, you were born. You were just coming in this world. I am gonna put you to sleep, put you on your knees and listen with all the respect I have, not for you, for your fans. I am gonna show who you are. You are a Joke, you are a Joke, Paul."
Belfort continued, "You are not Jake Paul, you are Joke Paul. I will put you on my lap. Let's go to sleep, baby."
Jake Paul vs the whole MMA universe
This may not be the right decision, since Paul is still not a professional boxer. His 2 wins have come against an amateur and former NBA player Nate Robinson, which doesn't validate his spot amongst the A-listers.
ADVERTISEMENT
Article continues below this ad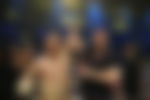 Meanwhile, the Youtuber has demeaned the real fighters, which further intensified the tale. While Askren might be his next boxing challenge, Jake Paul has several other opportunities ahead.
If he decides to embrace the MMA octagon, the opportunities will further extend for him.
ADVERTISEMENT
Article continues below this ad
Do you think Jake Paul will keep challenging MMA fighters?