'I Ain't Fighting Tyson'- Daniel Cormier Rubbishes Mike Tyson Bout
Published 12/08/2020, 5:00 AM EST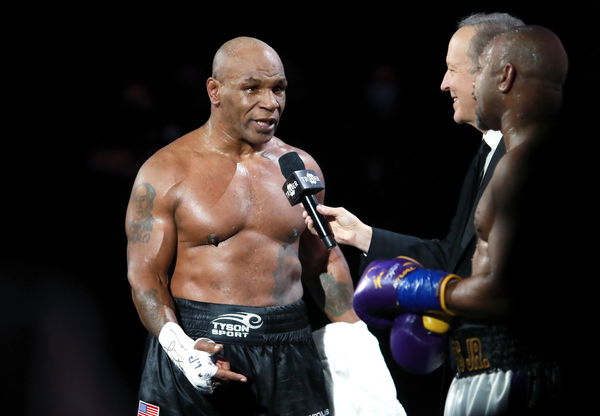 ---
---
Daniel Cormier is enjoying life as a retired MMA world champion quite comfortably. He has taken a bigger role with his media commitments, becoming an analyst on ESPN alongside his duties on the commentary desk at UFC events. Even though his last fight was earlier this year (loss to Stipe Miocic), Cormier has reiterated he will stay retired.
ADVERTISEMENT
Article continues below this ad
However, an exciting new proposition has come up for DC. When betting odds were released for who Mike Tyson's next opponent will be, many books released odds on Tyson fighting Cormier next. The former UFC Heavyweight and Light Heavyweight Champion has openly addressed his intentions with Mike Tyson. Those intentions are strictly avoiding him inside a boxing ring.
ADVERTISEMENT
Article continues below this ad
Cormier is obviously making a smart move. Despite his age, Cormier was never known for his boxing. He is an elite wrestler, a skill-set he can't use in boxing. Considering how Tyson's body shots looked and how DC looked when Miocic made him crumble with body shots, it is best if these two men don't fight each other.
Daniel Cormier: Could he ever return?
ADVERTISEMENT
Article continues below this ad
Daniel Cormier is a sensational fighter. He has fought as an underdog most of his career and managed to ascend to the top. While he does have big losses to his name, Cormier will always be remembered for his achievements in the sport. This includes him becoming the first man to defend two different titles in the same calendar year (2018).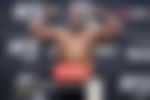 He definitely won't return as an exhibition boxer against Mike Tyson. But could he feasibly return to the sport of MMA? Many people wanted to see DC and Jon Jones rematch when JBJ moved up. However, the parties consider that feud dead, and it would be very embarrassing for DC to possibly go 3-0 against Jones. (2-0-1 if you want to be technical).
ADVERTISEMENT
Article continues below this ad
Old Tyson is no walk in the park as a boxer. He has retained his vicious KO power, and no MMA personality should unnecessarily try to step into a ring with Tyson. DC is smart, be like DC and avoid making a mockery of MMA by getting knocked out or beat by an almost 60-year-old man.