Is This Sport Secretly Taking Over Boxing and MMA?
Published 08/13/2021, 3:56 PM EDT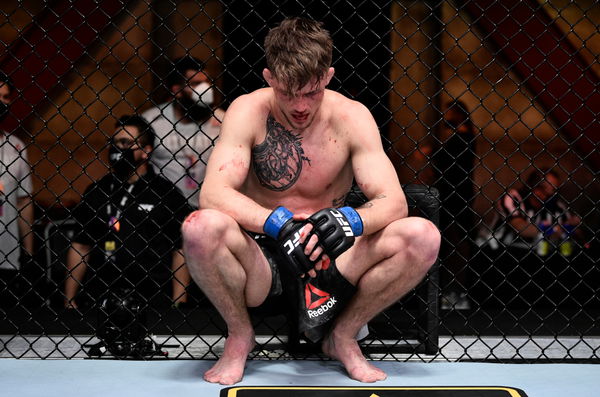 ---
---
For far too long, combat sports have remained tied down to either mixed martial arts or boxing. Fans of MMA lean towards the sport because it is unconstrained and fighters have enough flexibility to put on a show. Whereas, boxing fans have a special appreciation and respect for the sweet science of hand-to-hand combat. In both sports, the fans are most entertained by neat finishes and direct results from fights.
ADVERTISEMENT
Article continues below this ad
With the growing dominance of wrestling, grappling, and Brazilian Jiu-Jitsu in MMA, fans do not get to see many fights like Nick Diaz vs Robbie Lawler anymore. There is a large segment of the fanbase that prefers straight striking and kicking over cage-side wrestling, rolling, or grappling. There is a similar representation of people in boxing who are not big fans of the long-form fight format.
ADVERTISEMENT
Article continues below this ad
However, there might be a solution for both sides of the combat spectrum. Karate is one martial art that is appreciated by most fans, as it involves direct striking with no wrestling, grappling, or BJJ. Fans truly enjoy watching UFC athletes like Stephen 'Wonderboy' Thompson, Georges St-Pierre, and even Conor McGregor fight in their Karate stances. A martial art that is loved by most fans just might be the next wave of combat sports.
The Karate Combat Full Contact League is now making big moves and is paving the way for the future of combat sports.
What is Karate Combat League?
First started in 2018 by Robert Bryan and Michael Dipietro, Karate Combat League is a new competitive combat format. It applies principles of traditional karate but also fuses moves like throws, sweeps, takedowns, and controlled ground & pound striking.
These additions to the conventional martial art make the sport more appealing to the general audience. The full-contact format with such modifications makes the combat form seem closer to mixed martial arts, but without the wrestling, grappling, and BJJ.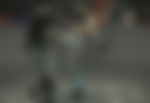 This is a new age league that aims to cater to the next generation of combat sports fans by offering holistic virtual experiences. League events and seasons are all set per virtual themes. The overall production quality of the karate matches and the general events is top-notch and makes for a rich viewing experience.
In an area dominated by promotions like the UFC, Bellator, and boxing promotions, Karate Combat is unlike anything else fans have witnessed before. The unique and creative nature of this league is now making it a new favorite amongst fans.
Karate Combat: General Rules
Karate Combat rules inside 'The Pit' differ from traditional rules. In the below video, Bas Rutten and Hafthor Bjornson even provide a quick glimpse into the rule-set.
Since this is a full-contact sport, moves like sweeps and throws, striking while standing and on the ground, are permitted. Non-championship fights comprise three 3 minute rounds with a minute-long rest in between rounds.
Karateka can place strikes and kicks to the front and side of the face and torso above the beltline. However, the karateka cannot land roundhouse and non-linear kicks above the knee.
Upon dropping to the ground, the karatekas get 5 seconds to protect with upward strikes and kicks and implement ground & pound strikes on the grounded opponent. After 5 seconds, the referee interrupts and stands them up.
The Pit wall is not the same as being grounded, so karatekas consider it a tactical position for effective striking. However, if the karateka has both walls on the wall, it is considered to be a grounded position.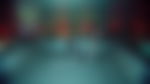 While Karate Combat is a step up in the right direction, it still has certain restrictions and does not allow the following moves-
No palm striking.
No elbows or knees.
Kicking the thighs.
Grabbing the opponent's head.
Single or double leg takedowns.
Clinching for any reason other than to execute a legal technique.
Suplexes or throwing an opponent intentionally on their head or out of The Pit.
Full contact Karate – Judges Scoring Criteria
In every match, three judges sit beside 'The Pit'. They use a ten-point scoring system to evaluate the performances of karatekas. The judges consider the following criteria to provide accurate scores-
Effective striking (number of legal strikes)
Effective takedowns
Fighting area control
Effective aggressiveness
Effective defense
Karate Combat Commentators
The Karate Combat presenter team comprises Layla Anna-Lee, Josh Palmer, and league ambassadors like Bas Rutten.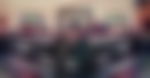 Layla Anna-Lee is a reputed combat sports presenter who earlier covered European MMA. She has a superior understanding of the sport.
Josh Palmer is a global martial arts veteran journalist and a BJJ black belt. His knowledge of the sport and his experience in the field complement well during event presentations.
The biggest names in MMA are backing Karate Combat
The league currently has three top-tier ambassadors – Sebastiaan 'Bas' Rutten, Georges St-Pierre, and Lyoto Machida.
Bas Rutten is a former UFC heavyweight champion and a three-time King of Pancrase world champion. With a formal background in wrestling and kickboxing, Rutten retired undefeated through his 22-fights (21-0-1).
Georges St-Pierre is one of the biggest names in MMA as he holds an unbeaten record of nine UFC Welterweight Championship title defenses. He is one of only four athletes to hold a UFC title in two different weight classes. GSP also has an extensive background in karate.
Lyoto Machida is a former UFC light-heavyweight champion. Like GSP, his fighting style made karate famous within the MMA community.
Karate Combat: Fighters' Salary
Unlike the UFC, the Karate Combat League does not share purses. The league website has not yet released any official fighter pay-out figures.
How to watch Karate Combat?
The ease of viewing Karate Combat matches is a major differentiator. Unlike MMA and boxing promotions charging high PPV rates, Karate Combat League is completely free for fans.
Fans can watch complete events on their YouTube channels. They live-stream their events, but replays are also available for different time zones.
KC also broadcasts on Twitch, ESPN, Roku, DAZN, and many other common channels.
How to join Karate Combat as a fighter?
While their website does not directly indicate any formal fighter application portal, Karate Combat features this information during their events.
To join Karate Combat as a karateka, all you need to do is send a formal application email to fight@karate.com. The league will then follow up with an automatic response with further instructions.
Will Karate Combat take over MMA and boxing?
Karate Combat league is a step in the right direction for combat sports. It gives Olympic-level athletes and other skilled karatekas a legitimate platform to portray their skills. It also allows fans to enjoy quality fights with majority knockout finishes through their top-notch production. The virtual nature of the events makes for a great viewing experience and that too at no cost.
While there is still a lot of room for improvement and further development, it should be noted that the league only started in 2018. Compared to the UFC's start in the business, Karate Combat is levels above and is already setting benchmarks for the industry.
With regular developments in the rule-sets and structures over time, the Karate Combat Full Contact league is on track to take over combat sports.
ADVERTISEMENT
Article continues below this ad
ADVERTISEMENT
Article continues below this ad