'They Prank Call Me'- Tyron Woodley Reveals How The Jake Paul Beef Actually Began
Published 06/20/2021, 2:00 PM EDT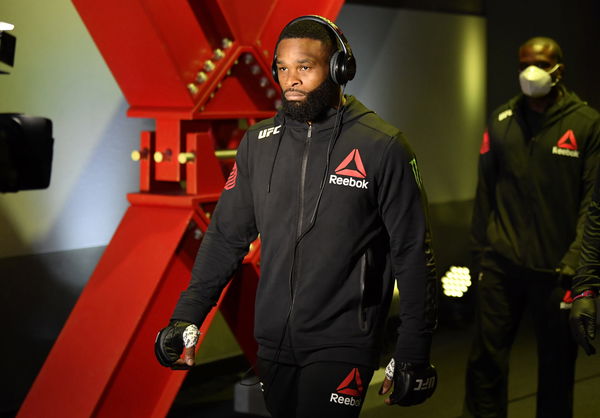 ---
---
Former UFC welterweight champion Tyron Woodley is gearing up to face YouTuber turned boxer Jake Paul in his boxing debut later this year. 'The Chosen One' will continue the path strolled by his longtime friend Ben Askren, who did the same thing after retiring from MMA.
ADVERTISEMENT
Article continues below this ad
The former University of Missouri grad is amongst the fiercest striker to ever grace the octagon. So his fight with Jake may not require that much transition after all.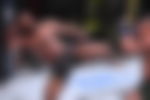 During a recent interview, Woodley talked about the time when all the grudges between him and the YouTuber started taking place.
ADVERTISEMENT
Article continues below this ad
"Him and his buddy were doing some prank call," he said. "So, Ben was fighting, and they said 'Ok, let me prank call his coaches'. Now, I wasn't in camp with Ben for his fight.
"He wanted me to corner him, so I cornered him. He was in camp with everybody else. I don't know what they work on, I don't know exactly what the things were….. So, they prank call me and I am like man, 'Yo, this is ESPN (mumbles)', I am like I don't feel like doing this but it's my dawg, so I gotta lookout.
"Cool, I will do the interview. You know, they called me just randomly, but I didn't notice. So, we go through this long thing and at the end of it – 'So, what do you think if Jake kicks the hell out of Ben' (referring to prank call)," he added.
Woodley then explained it confused him how they got his number. But he had a matchup in UFC to focus on so he ignored it. Though they continued calling him many times, Woodley decided he will teach them a lesson later on.
WATCH THIS STORY: 5 things you need to know about Anderson Silva
Tyron Woodley predicts how long it will take him to finish Jake Paul
Woodley (19-7) in another interview predicted how long it will take him to end Jake Paul. According to him, it would take him three rounds to finish the YouTuber.
ADVERTISEMENT
Article continues below this ad
"I think three (rounds), I wanna say first (but) first-round sounds cocky, sounds dope," he said. "I just know that if I'm fighting Tyron Woodley, everybody's gonna tell them to cover up, whether the storm, clinch them, grab them, keep them away from you, stay at distance and watch out for the right hand."
Well, the fight is certainly going to be a challenging one for both. Jake would face his toughest challenge yet in Woodley. The latter too, doesn't have form on his side, with his last four matches ending in a loss.
ADVERTISEMENT
Article continues below this ad
Who do you see prevailing in the end?