'We're On The Same Level'- Jake Paul Says Conor McGregor Matchup Is Inevitable
Published 12/03/2020, 10:13 AM EST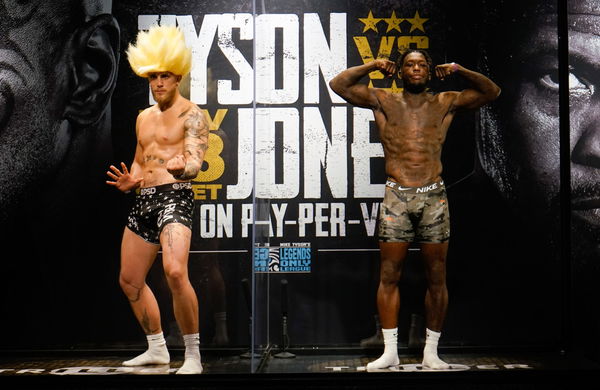 Jake Paul is a rising star in the world of combat sports. Even though the YouTuber has his life set with his day job, he is openly challenging people to get inside the ring with him. From Ben Askren to Dillon Danis, Paul has called his shot, but his ultimate goal is Conor McGregor.
Mystic Mac is the money fight in combat sports, and Paul is trying to get it for himself. He openly said that McGregor is on the same level as him, skill-wise.
ADVERTISEMENT
Article continues below this ad
"You know I wanna take out KSI, Dillon Danis, Ben Askren, and some of these other guys first, but Conor McGregor is going to get it eventually. People think that's a joke but literally, no other fighter is calling him out with as big a platform as me. I have the skill to take him on. I'm sparring people that have sparred before, we're on the same level from a boxing standpoint. And our talent gap is less than what Floyd Mayweather's and his was. It's just the fight that makes sense."
Conor is a world-class MMA fighter who got into the ring with Floyd Mayweather, so his technique is probably better than Paul, who has dedicated under 5 years of his life to the sport.
ADVERTISEMENT
Article continues below this ad
Jake Paul vs Conor McGregor: Is this practical?
From the perspective of a fight-fan, no. McGregor and Jake Paul bring such lopsided backgrounds into a fight like this that some boxing commissions might not even sanction it. However, McGregor did show that his boxing is far inferior to his MMA striking. But, that was opposite Floyd Mayweather, whom Conor pressured in the early rounds.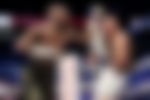 Paul has two gimmick wins on his record, but no one is doubting his ability to box. The only thing is that needs more legitimate competition than the people he has already faced.
ADVERTISEMENT
Article continues below this ad
Paul named other people who may be more viable options. Askren and Paul have been jawing at each other, so you never know what happens on that front anyway. But, Paul vs McGregor is definitely unlikely to happen anytime soon.